With South African horseracing under the whip on all fronts, and the foundation of our national industry, the powerful Western Cape under a punishing ride, it took more than a spoonful of confidence on the part of the Kenilworth Racing board to issue a public invitation for all stakeholders and interested parties to attend a meeting at the historic racecourse on Monday evening.
It proved a watershed moment in a notoriously information-shy sport and certainly the first occasion in modern times that a racing operator had actually opened their hearts and home to anybody who was prepared to listen – and be heard.
But desperate times call for desperate measures and an audience of just over 100 turned up for the event hosted by Kenilworth Racing Co-chairs Robert Bloomberg and Mark Currie, together with fellow board members Faeeza Heuwel, Bradley Ralphs and Dean Finder.
Phumelela CEO John Stuart and Rob Scott made up what many expected to be a herd of deer in the headlights.
The missing link? The Racing Association. CEO Larry Wainstein had seconded Michael Leaf to represent the organisation. He was missing in action. A great pity. Maybe a poor show is a better way of putting it.
Horseracing has been through a tough few years – a massive loss of blood from the Markus Jooste scandal in December 2017 and the cherry on the cake being Phumelela's recent dreadful financial results.
Add to that the racing regulator's poor public relations record. The latter being outlined by an incident on Summer Cup day that has been royally ignored  – despite every man and his horse seemingly willing to discuss it with the Sporting Post.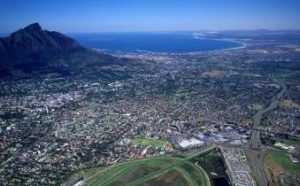 Longstanding owner and breeder Peter de Beyer made a few classic points on Monday evening -one was that horseracing needs to manage information – and disinformation.
But back to racing's ills.
The long list of injuries includes flagging  betting turnovers, a declining horse population, protracted legal battles and labour unrest via the Grooms.
With Kimberley given a reprieve recently, the loss of any racing region would have serious knock-on effects and the Cape is clearly strategic to the national wellbeing.
The racing centre where the surf meets the turf hosts 75 racemeetings a year, has 35% of its thoroughbred ownership overseas-based and boasts 12 of the country's top 15 stud farms.
It's also a longstanding preferred destination of a generation of overseas investors, dating all the way back to trainer Theo de Klerk in the early 1960's, who pioneered the 'swallows' – racing loving folk who followed the sun and the lifestyle offered in one of the greatest places to live and play in Africa.
The concept of Kenilworth Racing's joint or co-chairmen, introduced in December 2018 and frowned upon by many initially, appears to have gone some way to spanning the cultural divide between North and South.
The men sharing the hot seat, Robert Bloomberg and Mark Currie, in their own very different ways, emerged with plenty of credit from the meeting, with Currie showing statesmanship and diplomacy in dealing with a rather petulant walkout – a move in stark contrast to the 'agree to disagree' spirit of the evening – by a former Director
After giving an overview of the Gold Circle demerger, and how Kenilworth Racing had ended up under the stewardship of Phumelela, Bloomberg said South African racing was 'essentially bankrupt' but felt that a lot could be done to keep it afloat with a view to salvaging jobs and positioning it for a future turnaround.
"Phumelela has failed us dismally in the past. Kenilworth Racing needs its own management team to take over and do what is best for Cape Town," he said, before pointing out that the international sale of television rights to South Africa's 428 race meetings a year was crucial to keeping the local industry alive.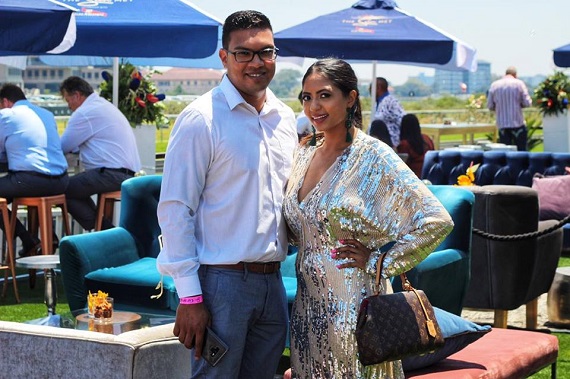 Apparently, if the number of local race meetings staged fall below 407, current broadcasting deals would be severely financially impacted upon.
In a view expressed by many on-course visitors and stakeholders, Cape racing clearly needs a hands-on and dedicated marketing and sales team.
Echoing the calls for greater transparency and information for the punter from Charles Faull , Peter de Beyer concurred that racing did not know its customer base, let alone how to cater to it and had done little to market or encourage new ownership or sell itself as a 'believable and credible sport'.
Rob Scott acknowledged the marketing shortcomings and conceded that 'the industry had not done a great job'. He also said that some retail outlets were not up to standard and that some of the loss-making shops had been closed in terms of their recent right-sizing exercise.
When taxed on Racing It's a Rush, Scott said that he was now at the helm and that 'a change of focus' was being implemented.
While there is seemingly no firm idea as to how racing as a sport will eventually trade itself into the black, the structures have to be put in place and investment made in the right management and facilities to give the game a boost to start seeing the wood from the trees. But let's not talk about trees – that's still a sensitive subject.
As outlined from the chair, some of the proposals for arresting the decline in Western Cape racing largely focussed on the repositioning of the property assets including:
Developing Durbanville as Cape Town's training centre and putting land at the existing Milnerton and Philippi facilities to other use.
Using valuable parcels of land at Kenilworth, Durbanville, Milnerton and Philippi to generate annuity income and create alternative revenue streams to horse racing.
Creating an operational management structure for Kenilworth Racing to control and run racing in Cape Town – taking over from Johannesburg-based Phumelela, which is in financial trouble.
Developing a far-sighted business plan to ensure racing survives in Cape Town and in South Africa.
Attracting back the sponsors who have dropped Cape Town racing – largely due to Phumelela's problematic tenure in the city.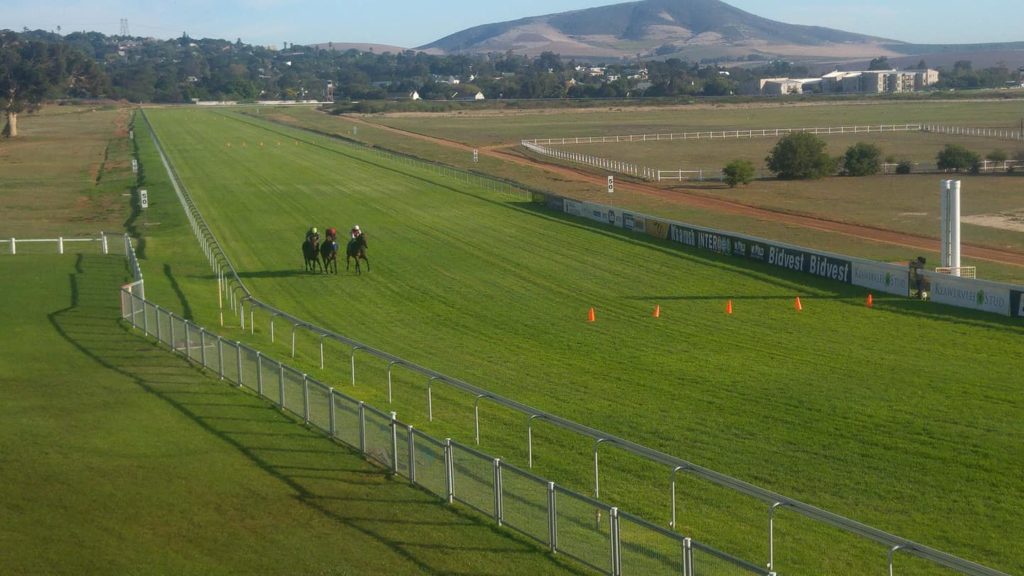 Bloomberg and Currie emphasised that the sale of land assets was unlikely – not least because of legal contracts with the City of Cape Town and environmental issues related to fynbos. A property sub-committee established to determine how best to use the properties to support racing had been set up, with important stakeholders represented.
Currie said that horseracing is notoriously opaque and full of mistrust.
He summarised the intention of the meeting.
"We wanted to provide insight into the history of Kenilworth Racing, how the de-merger from Gold Circle happened, how we arrived at this point, what the challenges are and how we can improve things."
Bloomberg endorsed the view.
"We wanted to give racing people a boost in very trying times," he explained, adding that – with a couple of notable exceptions – the forum had been 'positively received' and had 'allayed a lot of fears'.
So, a meeting described by a few observers as 'sincere and authentic' with a ray of hope. There is clearly every good intention to salvage the wreck and chart a course to calmer waters.
‹ Previous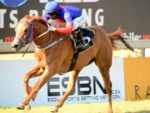 Vaal Looks Ready For Today