The inaugural MGAS Bloodstock Horse-In-Training Sale will be held on Wednesday 11 December at 12h00 in the back parade ring at Turffontein.
With over 90 horses catalogued, Gabby Soma is elated and describes it as 'an incredible turnout' for their first sale, which is proving popular with some smart innovations.
"We have reduced the owner's and trainer's expenses by not charging an entry fee as well as providing transport for local horses. We are also selling horses in absentia. I believe that this is one of the first times this has been done. For these horses a video as well as a veterinary certificate will be available on the day," he confirms.
Horses will be at the sale by 09h00 for viewing.
As with any horses-in-training sale, payment is due on fall of the hammer. A card machine will be available as well as options for eft / cash payment – that is unless credit has been granted.
Supplementary entries will be accepted up until 12h00 on Monday 9 December. All inquiries to [email protected] or on mobile 076 724 0585.
Some of the standouts:
1)Accomplished – 2yo (c) – one run to date and  finished a cracking second
2)Sultans Daughter- 2 yo (f) – one run to date , also finished second and carded to run on 5 Dec.
3)Captain Hindsight –3yo (c) finished a great second to Battleoftrafalgar in the Monaco million maiden
4)Margot Magic -3 yo (f), very good form including a good second in Graduation latest start
5)Clouded Hill- absentia –solid form including 3rd to Met hopeful Belgarion
6)Stream Ahead – absentia – won recently- solid form
7)Roll Of Drums – good quality form against some of the best around, recent runs encouraging
8)Indy Ice – Nice staying type who looks to be maturing, good recent form including beating quality stayer Dromedaris
9)Palace Green – very expensive yearling – looks to be strengthening up – ran on strongly in his latest run over 2000m and could be a lovely stayer in the future.
10)Purple Diamond – Gr2 winner – very consistent  and has very good form
11)Baron Rodney – consistent type with some decent form – could be a nice buy for Mauritius
12)Anuchka's Wings – good form & looks very progressive – at 4 could earn blacktype and be a nice buy for breeders
13)Two Of Us- finished second recently and looks like a winning run is right around the corner
14)Casual Wear – ran 3rd recently – was very unlucky -has won 4 and has a couple more in the tank , possible attraction for breeders
15) Heart Of A legend- solid form and has won 4 = again blacktype is possible and another attraction for breeders
16)Sullenberger- 3yo – very good form – outstanding run on 28/11 when short head second achieving a much higher rating than he has, could be very decent.
17)African Adventure – massive horse who has taken time to mature – 3 lovely runs and a horse that will be seen at his best when he runs over 2000m- could be anything
18)Vision On Ice – Unraced 2yo f by Visionaire out of Icy Air – outstanding pedigree and was bought off 2019 Nationals
19)Mezuzha – Unraced 2yo c by What  A Winter out of Seat Of Power – purchased for R225 000 at 2019 Nationals
20)Unnamed 2yo c by Dynasty out of blacktype performer Nova Zembla – outstanding pedigree
‹ Previous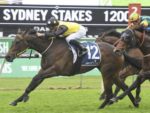 Time To Shine