Gabby Soma confirms that it's all systems go for the MGAS Bloodstock Sale at Turffontein Racecourse today at 12h00.
The sale, which offers a variety of over 90 horses-in-training and unraced youngsters, will be held in the old parade ring at Turffontein at 12h00.
There is a contingency plan in the case of inclement weather.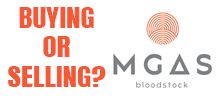 The sale will be broadcast live on www.tellytrack.com.
The enthusiastic Gabby says that he has been overwhelmed by the level of interest and support.
"There are so many good people in this game and I really have had such a lot of help and assistance on all fronts. I have been in the game for all my life but this is a first for me. And the kindness has been amazing. I'd like to thank all those that have helped me."
Gabby added that the aspect of selling horses in absentia had been queried by some people but that he had clarified it and the process was 100% legal and legitimate.
"I believe it may be a world first, but we can assure all prospective purchasers that the process meets all legal and statutory requirements. For these horses a video as well as a veterinary certificate will be available on the day. We are looking forward to giving the market what it needs. We hope it is the first of many similar sales."
Horses will be at the sale by 09h30 for viewing.
As with any horses-in-training sale, payment is due on fall of the hammer. A card machine will be available as well as options for eft / cash payment – that is unless credit has been granted.
‹ Previous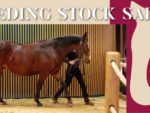 Good Gains On Arqana Day 2