A colt by leading sire Exceed and Excel topped Day One of the 2020 Magic Millions Gold Coast Yearling Sale when he sold late in the day for A$1.1 million.
Tom Magnier from the powerful Coolmore operation outlasted his rivals to secure the prized colt who was offered as Lot 255.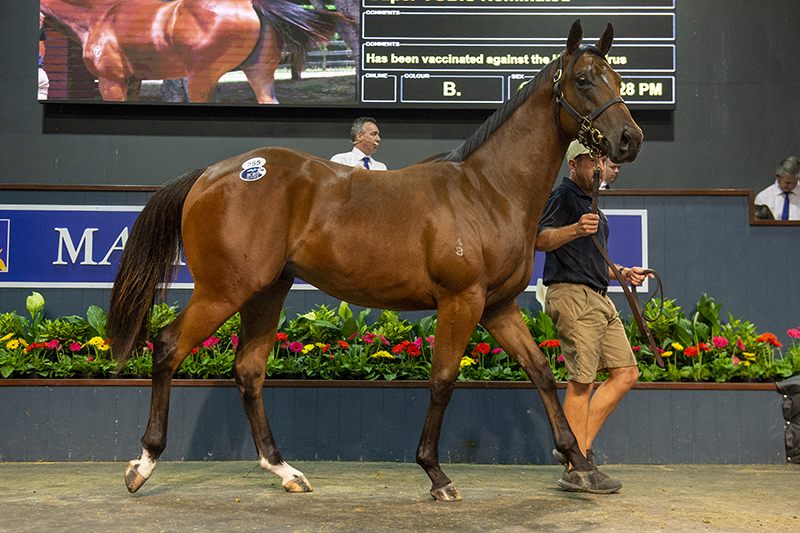 Consigned by Milburn Creek, as agent for Victorian farm Hilldene, the colt is the first foal of an unraced Frankel mare who is from the group winner Colour.
"He's just a very, very nice horse," Magnier said. "He has a lot of quality, he's a great mover and he's got a pedigree."
"All of the team got behind the horse and said they really liked him and when that happens we like to try and get them."
"He's a great physical and all of the right people on the sales complex liked him
The Exceed and Excel-Dream in Colour colt was one of three yearlings to sell for seven figures on the opening day.
Earlier the I Am Invincible colt from the Light Fingers Stakes winner Adrift sold to Waller Racing and Mulcaster Bloodstock for A$1.05 million.
Offered by Segenhoe Stud, as agent for Fairway Thoroughbreds, the colt is the first living foal of his dam, a Zabeel three quarter sister to Cox Plate winner Maldivian.
Chris Waller and Guy Mulcaster teamed up the 2013 Gold Coast Yearling Sale to buy a yearling with the Fairway Thoroughbreds brand. That was a filly who turned out to be Winx.
"He came up pretty early in the sale and I think by the end of the week he might look good value," Mulcaster said of the Adrift colt.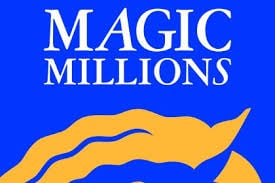 "We liked him on the farm and loved him all week – he was certainly a target horse for us and we were lucky enough to get him."
"He kept improving all the time (through the sales process) and he takes it all in his stride and that's what we look for in a nice horse," Mulcaster added.
Around half an hour later Gai Waterhouse and Adrian Bott went to A$1 million to secure Rosemont Stud's I Am Invincible colt from former stable star Amanpour.
"Physically he's just such an athletic horse," Bott said. "He's from a family we know well and have had a lot of success with."
"He's by one of the top sires and from a farm that produces top horses. He ticked all the boxes."
"He looks a forward, precocious type of horse and we can't wait to get him into the system," Bott added.
Across the opening day over A$48.5 million was traded on 203 lots sold at an average price of A$239,236. The clearance rate currently sits at 83 per cent.
"It's been a really solid day's trade," Bowditch reported. "We've had very similar numbers to the amount of horses who sold for over half a million dollars to last year."
"The average is down a bit on last year, but the clearance rate is in great order and it's really a fantastic start to the sale."
"There's really pleasing results across for the board for both vendors and buyers and we are looking forward to the remainder of the sale," Bowditch added.
Day Two of the 2020 Magic Millions Gold Coast Yearling Sale will commence at 10am (Qld time) on Thursday.
To view the sale results from today or to make an offer on a passed in lot click here
SALE STATISTICS
(2019 Day One in Brackets)
Lots Catalogued: 262 (265)
Lots Sold: 203 (200)
Lots Passed In: 42 (39)
Lots Withdrawn: 17 (26)
Sale Gross: A$48,565,000 (A$50,715,000)
Top Price:A$1,100,000 (A$1,600,000)
Average Price: A$239,236 (A$253,575)
Median Price: A$180,000 (A$170,000)
Sold %: 83 (84)
DAY ONE TOP SELLERS
A$1,100,000 – Exceed and Excel-Dream in Colour colt (Lot 255)
Vendor: Milburn Creek (As Agent) / Buyer: Tom Magnier (NSW)
A$1,050,000 – I Am Invincible-Adrift colt (Lot 69)
Segenhoe Stud (As Agent for Fairway T'breds) / Waller Racing/Mulcaster B'stock (NSW)
A$1,000,000 – I Am Invincible-Amanpour colt (Lot 80)
Rosemont Stud (As Agent) / Gai Waterhouse & Adrian Bott Racing (NSW)
A$900,000 – Exceed and Excel-De Groove colt (Lot 226)
Bhima T'breds (As Agent) / George Moore B'stock (HK)
A$850,000 – Hinchinbrook-Crystal Whip colt (Lot 210)
Yarraman Park Stud (As Agent) / Hawkes Racing (NSW)
A$850,000 – American Pharoah-Derelique rig (Lot 237)
Lime Country T'breds (As Agent for B Crismale) / Tom Magnier (NSW)
‹ Previous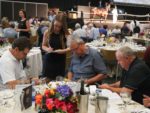 Your Premier Buyer's Guide!