Mike de Kock is very happy with the condition of Hawwaam ahead of Saturday's Sun Met and is actually pleased he is drawn wide, although he described the betting for both the Met and the Gr1 Bidvest Majorca Stakes as 'ridiculous'
De Kock said about the draw: "At least from draw 12 Anton Marcus will not have to think about getting away from the rail, he will already be away from it. He was obsessed about getting away from the rail in the Queen's Plate, I struggle to think why when you are in the perfect position to take the shortest way home, but this time he won't have to do all that thinking."
Hawwaam over-raced in the L'Ormarins Queen's Plate when caught in a head to head fight with Rainbow Bridge for about  three furlongs, so many were of the opinion he had a hard race.
However, De Kock disagreed and said: "I am not convinced he had a hard race. Once his chances were ruined and it became obvious he was not going to place he made no effort in the finish."
He concluded: "He has had a good prep, I couldn't be happier with him."
The Met has the known front-runner Head Honcho in the line up and there are others like Undercover Agent who like to get on with it.
De Kock predicted the race would be run at a 'good, even tempo'.
Hawwaam is the ruling favourite at around 18/10 while the Queen's Plate and Green Point Stakes winner Vardy is only second favourite at 28/10.

De Kock said: "The Met betting is absolutely ridiculous. Even if things had gone better in the Queen's Plate Vardy would have been very difficult to beat. When is Vardy going to be given the credit he is due? He is an absolute champion. I just don't understand it but I think it is because of all this hype from people who seem to have no idea about form."
De Kock is also bewildered by the betting for the Majorca, a weight for age mile for fillies and mares.
Whilst agreeing Queen Supreme is looking to be a very good filly he said: "She doesn't have nearly the formlines of Celtic Sea. Celtic Sea is a multiple Gr1 winner and the champion of her generation, yet the betting has Queen Supreme at around even money and Celtic Sea at about 7/2. There is no logic in that."
Queen Supreme has won five of her seven starts including an easy 2,50 length victory in the Grade 1 Paddock Stakes over 1800m last time, which followed an excellent 1,60 length fourth in the Grade 1 Gauteng Summer Cup. The Exceed And Excel filly is Irish-bred and although officially a four-year-old she has not yet turned four in actual terms, so she will be improving all the time. She gets a half-a-kilogram hemisphere allowance.
De Kock said: "She has had a very good prep. She stayed down in the Cape after the race and has blossomed. As time goes on she will get better and better as she is not even physically four yet."
Queen Supreme is drawn nine compared to Celtic Sea's eight.
De Kock has three horses in the CTS 1200, Vaseem, Battleoftrafalgar and Alramz.
His regular first call jockey Callan Murray is on Vaseem.
De Kock said: "Vaseem is probably the best sprinter of the three. Battleoftrafalgar had an abscess on the epiglottis after winning the Million Mile so missed a fair bit of work but he is getting there, although the Million Mile form looks ordinary. Alramz has done nothing wrong and has been better in blinkers.
The yard's other runner on the day is Atyaab in the Gr2 New Turf Carriers Western Cape Stayers over 2800m where he is second favourite at around 11/2.
De Kock said he was well and added: "He is exposed, what you see is what you get with him."
The Australian-bred Dundeel gelding carries second topweight of 59,5kg and jumps from draw six under Murray.
‹ Previous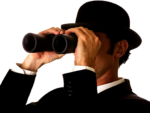 NHA's Met Police Team