Hollywoodbets Scottsville hosts the next leg of the R750 000 Hollywoodbets KZN Sizzling Summer Challenge today.
With the first of eight races off at 12h45, and the track condition noted as 'good to soft', the stage is set for new jockey table leader, Ridgemont Racing sponsored Anton Marcus, to reinforce his lead.
Marcus managed to secure the lead at the last KZN racemeeting of the month with 5 winners on Sunday.
Those 5 winners took his tally to 15 winners and gave him a 33.5 lead ahead of Keagan de Melo.
De Melo who has been ultra-consistent throughout the first month of the challenge with 11 winners and multiple places sees himself back in second with 404 points. In third is S'manga Khumalo. He only managed two winners, but because of his many high placings he finds himself right in the mix with 385 points. In fourth place is the current SA national log leading jockey Warren Kennedy on 373 points with eight winners.
The top four have opened a massive gap to the rest of the field with fifth place Gareth Wright sitting on 285 points, 88 points behind Kennedy.
The trainers log sees Paul Lafferty lead the way by 38 points. He has managed to accumulate 309 points from 36 runners with 5 winners and he will be the man that they have to catch in the New Year. Hollywoodbets sponsored trainers Garth Puller and Alyson Wright are not far behind in second and third respectively. Puller had five winners from 40 runners and has 271 points, with Wright on 231 points with four winners from 31 runners.
The horses log sees the top three positions all filled with runners trained by Paul Lafferty. Noble Flight has 29 points and leads Bint El Malak who has 28 with Explosive Beauty back in third on 27.
With the competition heating up the first two months of 2020 promises to be breathtaking with top quality racing guaranteed.
‹ Previous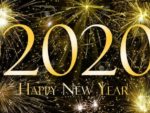 2020 – It's Going To Get Better