While Ryan Munger is still finding his way around Singapore after touching down last Wednesday evening, JP van der Merwe is in his second season there and has made a great start with a double last Sunday and booted home another winner on Friday.
The 30 year old JP and his wife Abbi, daughter of leading East Cape trainer Gavin Smith, have grown accustomed to the lifestyle in Singapore – they told the Sporting Post in an interview late last year that the city is 'clean and safe'.
Just like home, they braai at least once a week and have made a plan to take in the culture and sights of their surroundings as time permits.
The 30 year old JP is happy to have made a good start in 2020 and he says that he is looking forward to a top season and is working harder than ever.
He says he will be watching the Sun Met – a race close to his heart – on 1 February.
JP reached a pinnacle in his career when called upon at 09h00 on the morning of the 2016 then J&B sponsored Met to partner the mare Smart Call.
He flew to Cape Town and won the Gr1 at his first try. That should give Ryan Moore some confidence – the UK champion will be trying to win it at his first shot when he partners Rainbow Bridge.
In October 2008, JP order his first career winner for trainer Bennet Bulana on Regent's Honour in a 1000m race at Clairwood. It was his seventh ride.
‹ Previous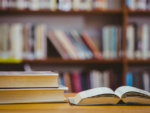 NHA Adopts Revised Constitution