The final fields for this weekend's L'Ormarins Queen's Plate Festival have been published.
The 159th Gr1 L'Ormarins Queen's Plate and the Gr1 Paddock Stakes headline a terrific two days of racing.
Ten runners have stood their ground for the L'Ormarins Queen's Plate, headed by defending champion Do It Again. The son of Twice Over put in a below-par effort in the recent Gr2 Green Point Stakes when beaten 5,15 lengths by Vardy, who also runs on Saturday.
Mike de Kock last won the Queen's Plate with Mother Russia in 2011 and he has a power hand in the 4yo duo of Hawwaam and Soqrat.
A net carryover of R500 000 goes into the Pick 6 which starts in the fourth at 14h45. Estimated Pool R5 Million!
Get all the Hollywoodbets big race betting here
R1 500 000 1600m 16:45 
1st R937500, 2nd R300000, 3rd R150000, 4th R75000, 5th R37500
L'ORMARINS QUEEN'S PLATE (WFA) (Grade 1)
Weight For Age
WFA: 3yrs-5kgs 4yrs-0kgs
No Apprentice Allowance
1
4
Do It Again
60
136
A
R Fourie
Justin Snaith
2
8
Rainbow Bridge
60
134
A
G Lerena
Eric Sands
3
6
Soqrat (AUS)
60
133
A
C Murray
Mike de Kock
4
1
Hawwaam
60
131
AM
A Marcus
Mike de Kock
5
5
Vardy
60
128
A
C Zackey
Adam Marcus
6
7
One World
60
127
A
M Byleveld
Vaughan Marshall
7
2
Twist Of Fate
60
127
A
A Domeyer
Adam Marcus
8
9
Undercover Agent
60
127
A
C Orffer
Brett Crawford
9
3
Pack Leader
60
116
A
M Winnaar
Glen Kotzen
10
10
Crown Towers (AUS)
60
103
AM
B Fayd'Herbe
Justin Snaith
Same Trainer – Not Coupled on Tote
(1,10) (3,4) (5,7)
R1 000 000 1800m 16:05 Ref-299
1st R625000, 2nd R200000, 3rd R100000, 4th R50000, 5th R25000
CARTIER PADDOCK STAKES (WFA) (Grade 1)
For Fillies & Mares at Weight For Age
WFA: 3yrs-6kgs 4yrs-0.5kgs
No Apprentice Allowance
1
4
Miyabi Gold
60
115
A
B Fayd'Herbe
Justin Snaith
2
7
Platinum Class
60
108
BA
G Lerena
Justin Snaith
3
2
Front And Centre
59.5
122
A
A Marcus
Brett Crawford
4
9
Santa Clara
59.5
120
A
A Domeyer
Candice Bass-Robinson
5
11
Silvano's Pride
59.5
119
A
R Fourie
Justin Snaith
6
1
Snapscan
59.5
118
A
M Winnaar
Glen Kotzen
7
3
Water Spirit
59.5
92
A
C Orffer
Brett Crawford
8
5
Queen Supreme (IRE)
58.5
117
A
C Murray
Mike de Kock
9
6
Driving Miss Daisy
54
110
A
S Khumalo
Eric Sands
10
10
Drama Queen
54
105
A
G Cheyne
Candice Bass-Robinson
11
8
Castellano
54
91
A
A Andrews
Glen Kotzen
Same Trainer – Not Coupled on Tote
(1,2,5) (3,7) (4,10) (6,11
‹ Previous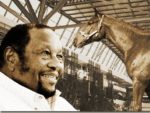 Longstanding Owner Passes Away