The National Horseracing Authority confirms that at an Inquiry held in Cape Town on 3 February 2020, Jockey Aldo Domeyer was charged with a contravention of Rule 62.2.7.
The particulars being that as the rider of FABIAN, he caused interference to HUDOO MAGIC when he directed his mount outwards at the 250m in Race 8 at Kenilworth Racecourse on 25 January 2020.
Jockey Domeyer pleaded guilty to the charge.
The Inquiry Board found Jockey Domeyer guilty of the charge and after considering the degree of interference, his riding record and all mitigating factors, imposed a penalty of a suspension from riding in races for a period of 10 days.
Jockey Domeyer was given the Right of Appeal against the penalty imposed.
‹ Previous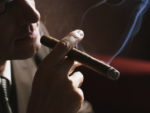 Racing – We Love Government & Lawyers