Halala is the Zulu word for celebration and it is the word Jo-Ann Strauss used to welcome the world to South Africa at the opening ceremony of the 38th Asian Racing Conference​ on Tuesday, 18 February 2020.​
South Africans have a reputation for our hospitality and the evening was conducted in the spirit of celebration, friendship and
​community.  After addresses by Andrew Harding (standing in for ARF Chairman, Winfried Engelbrecht-Bresges) and the NHA's Ken Truter, delegates were treated to a rousing ​programme of entertainment including
​an African dance troupe, the Ndlovu Youth Choir and the vocal stylings of Mango Groove before getting on with the serious business of networking.
The formal business programme gets under way today, with plenary sessions on Wagering and Digitisation, Exploring Innovative Race Concepts and Fan Engagement through Media, Marketing, Data and Sponsorship.
‹ Previous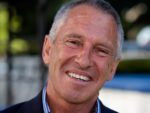 Sands Aims For Third Cape Derby Win