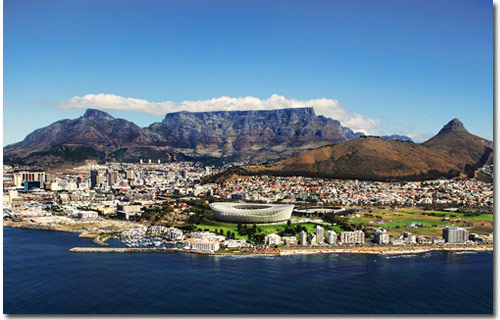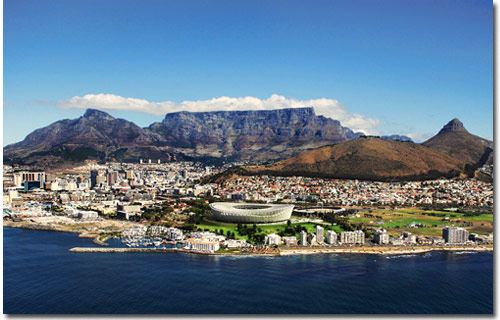 The 38th Asian Racing Conference kicks off at the Cape Town International Convention Centre in Cape Town on Tuesday, 18 February 2020.
The Asian Racing Federation (ARF) has produced a programme of incredible depth to address and discuss a broad number of challenges facing racing on a global scale.
Sessions include subjects as diverse as an engagement, wagering and digitalisation, racing integrity and international horse movement and this year's conference sees a strong emphasis placed on the subject of horse welfare and aftercare.
ARC2020 presents a rare opportunity for local racing to share in the exchange of knowledge and expertise from the international racing community. It also is an important chance to use our famous South African hospitality to foster friendships and partnerships and showcase the best of what South African racing and breeding has to offer.
Proud Host
South Africa was granted the honour of hosting this year's event when our outgoing National Horse Racing Authority Chairman Ken Truter accepted the ARF flag from ARF Chairman Winfried Engelbrecht-Bresges at the close of the 37th Asian Racing Conference in Seoul in 2018.  Not only did Mr Truter play an instrumental role in securing a successful bid, but has worked tirelessly to nurture and develop the initiative to the point where we finally stand ready to welcome the world.
It has been no small task, however with all targets not just met, but exceeded, an international spread of delegates ranging from America to New Zealand and everything in between, it looks like a job well done.
"The Asian Racing Conference brings the whole of the racing world together and we saw it as an important step to getting South Africa back into the fold of the international community and to make friends at the highest level and we've succeeded in getting everyone here," he adds with satisfaction.
"It is difficult sitting on the tip of Africa in splendid isolation, perhaps best illustrated by our export frustrations, and it is my belief that we need to be a bigger part in the international community.  For example, the move towards the harmonization of racing rules is gaining momentum and it is something we need to be part of."
"We thought it would be a huge positive for the South African industry," says Ken.  "The aim was always to try and host it in Cape Town because it's such a destination city and we've achieved a very international delegation and 20+ trade stands showcasing everything from feed to racing aftercare."
Asian Racing Federation
Although South Africa is the official host, the ARC is run under the umbrella of the ARF, which sets the agenda.  "The ARF executive recognises that racing worldwide is at a crossroads and has coordinated an exciting and enriching series of presentations that offers something of value and relevance to everyone.  On Tuesday there is a Stewards conference looking at the international best practice in racing integrity, as well as a studbook session, which for our purposes is so important from an export perspective."
In addition to plenary sessions devoted to wagering and digitalisation, racing integrity, the fight against illegal betting and the aftercare of racehorses, there are also other aspects which focus on the storytelling of racing, such as the Michelle Payne story as captured in the film, Ride Like A Girl.  The ARC will hold a special screening of the film which will be held on Wednesday, 19 February.
The closing ceremony brings the formal proceedings to a conclusion on Friday, 21 February, while Saturday and Sunday are allocated for two very special additional events.  On Saturday, 22 February, Kenilworth Racecourse hosts a showcase day's racing featuring the ARF Commemorative Cape Derby, Khaya Stables Diadem Stakes, Vasco Prix Du Cap, Cape Colts and Fillies Nurseries as well as our annual prawn festival, while on Sunday, delegates will be treated to a stallion show and lunch at the unforgettable Drakenstein Stud Farm.
It is a fitting swansong for Ken's tenure at the helm of the NHA, which concluded in January this year.  He comments, "I like to count this as one of my successful contributions as NHA Chairman.  It's not been easy with last year's challenges, but I've been committed 24/7 to getting it done and we've got here.
"I need to thank the ARF Executive for assisting us in making the event possible, not to mention the sponsors and the operators who have backed and encouraged us all along."
"I also need to thank Dean Sawarjith for all his hard work in Chairing the local LOC committee and in reality holding down two jobs for the last 18 months.  I do not know what we would have done without his dedication to making this happen which went way beyond the call of duty."
"But finally it's all organised and everything is on track and going smoothly.  Now we just have to make sure we prove to be good hosts."
"From a personal point of view, I'm really hoping people will embrace and support the conference and come together for the future of our sport.  This is a watershed event that is not likely to come around again in a hurry.  It's a chance to introduce other jurisdictions to the South African industry and we need to maximise the opportunity to make friends and promote ourselves."
Register now for the 38th Asian Racing Conference which will take place in February 2020 in Cape Town, South Africa:http://www.arcsa2020.com/index.php/register

Posted by 38th Asian Racing Conference 2020 – South Africa on Monday, 21 October 2019
‹ Previous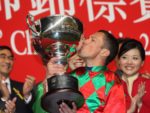 Top Jocks For Rich Saudi Challenge