Ikigai and Summer Pudding, winners of the Gr2 Gauteng Guineas and Gr2 Wilgerbosdrift Gauteng Fillies Guineas, have been nominated to run in the respective second legs of the SA Triple Crown and Wilgerbosdrift Triple Tiara at Turffontein on 7 March.
The SA Classic and the SA Fillies Classic are both Gr1 races and will be run over 1800m on the Standside track.
But while Sean Tarry-trained Ikigai drew well at No 4, Summer Pudding has landed No 15 draw of the 22 entries.
There will be a supplementary entry stage on Friday while the final declarations are due on Monday 2 March.
R1 500 000 1800m
S A CLASSIC (Grade 1)
For 3 year-olds (2nd Leg of SA Triple Crown)No Apprentice Allowance
0
$Impressive Duchess
(3F)
0
92
A
Corne Spies
0
$All Of Me
(4F)
0
89
A
Corne Spies
13
Shango
(3C)
60
120
BAT
Sean Tarry
4
Ikigai
(3C)
60
118
A
Sean Tarry
3
Frosted Gold (NZ)
(3G)
60
114
A
Mike de Kock
7
Got The Greenlight
(3C)
60
114
A
Joe Soma
2
Green Laser
(3C)
60
109
BA
Robbie Sage
19
Astrix
(3G)
60
108
A
Paul Peter
1
Leopold

Accepted

(3G)
60
108
A
J A Janse van Vuuren
8
Youcanthurrylove
(3C)
60
108
A
Fabian Habib
10
Battle Of Alesia
(3G)
60
106
A
Paul Peter
11
Rock The Globe
(3G)
60
103
AT
Sean Tarry
14
Imperial Ruby
(3G)
60
102
A
Corne Spies
15
Marshall
(3G)
60
99
A
Mike de Kock
12
Rooi Tom
(3G)
60
96
BA
Paul Matchett
5
Special Blend
(3G)
60
92
BA
Duncan Howells
18
Western Fort
(3C)
60
91
A
Paul Peter
17
Our Man In Havana
(3C)
60
88
BAT
Fabian Habib
9
Master Supreme
(3G)
60
85
A
Candice Dawson
16
Whiskytangofoxtrot
(3G)
60
82
A
Paul Matchett
6
Follow My Path
(3G)
60
81
A
Chris Erasmus
(21)
R1 000 000 1800m
S A FILLIES CLASSIC (Grade 1)
3yof (2nd Leg Wilgerbosdrift SA Triple Tiara)
No Apprentice Allowance
0
$All Of Me
(4F)
0
89
A
Corne Spies
15
Summer Pudding
(3F)
60
114
A
Paul Peter
1
Rio's Winter
(3F)
60
113
AT
Stephen Moffatt
12
Victoria Paige
(3F)
60
112
A
Sean Tarry
2
Marygold
(3F)
60
108
A
Alec Laird
6
Kayla's Champ
(3F)
60
107
A
Paul Matchett
22
Magic School
(3F)
60
105
BA
Gary Alexander
5
What You Are
(3F)
60
105
A
Corne Spies
19
Keep Smiling
(3F)
60
104
BAT
Sean Tarry
3
Snow Palace
(3F)
60
103
A
Corne Spies
13
Gaian Glory
(3F)
60
99
A
Gary Alexander
8
Dancing Feather
(3F)
60
97
A
Gavin van Zyl
18
Secret Dream
(3F)
60
97
AT
Lucky Houdalakis
9
Virtuosa
(3F)
60
96
BA
Mike de Kock
17
Querari Ferrari
(3F)
60
94
A
Erico Verdonese
14
Flying High
(3F)
60
93
A
Alec Laird
4
Heart Stwings
(3F)
60
90
A
Paul Peter
10
Pomander
(3F)
60
90
A
Mike de Kock
7
Wild Date
(3F)
60
90
A
Geoff Woodruff
21
Machali
(3F)
60
89
A
Candice Dawson
11
Just Kidding
(3F)
60
88
A
Gary Alexander
20
Magic Mila
(3F)
60
85
A
Paul Peter
16
Tahitian Orana
(3F)
60
83
BA
Ashley Fortune
(23)
‹ Previous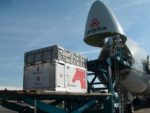 Exports Audit – SA Is Ready