Gauteng jockey Karl Zechner has moved to Australia after his family were the victims of a robbery on a Johannesburg highway just before Christmas.
"My wife, with my young son, were held up at gunpoint on a highway around Christmas time. We had been contemplating moving to Australia but the decision was completed after this," Zechner told Racing.com.
"After such a traumatic event I immediately got the ball rolling for my visa and this will see me based in South Australia for at least two years," he said.
Zechner, 32, has ridden in New Zealand and Mauritius and is following in the footsteps of former SA champion jockey Jeff Lloyd whose move to Australia proved an outstanding success.
In 2016, Zechner and trainer Mike Azzie were the toast of racing fans when three-year-old Abashiri won the Triple Crown in the colours of owners Adriaan van Vuuren and his wife Rika.
‹ Previous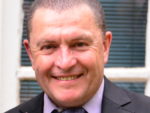 Marshall A Banker – Viper The Danger