The NHA in KZN are focussing on petty antiquated rules rather than the more important issues at play.
This was the general consensus of opinion from trainers spoken to by the Sporting Post after it was noted that the Stipes report of the racemeeting at Hollywoodbets Greyville on Sunday contained an unprecedented over 50 verbal warnings issued to trainers for not saddling their runners in the front boxes at the parade ring.
Here's the report – scroll to Greyville 9 February
Trainers are entitled to request permission via email from the Stipes prior to the meeting for authority to saddle their horses at the back. Even these trainers were 'advised that in future they should saddle in front'.
A senior trainer said that it is a fact that the average racehorse on raceday is an animal very susceptible to the mechanics, sounds and oddities of his environment.
"We arrive on course on average four hours prior to the race. If we saddle them at the back, they are generally quieter and more relaxed. The question should be asked – is it in the horse and the punter and owner's best interests to have the runner saddled in the front boxes? To whose advantage is it? Certainly not for the punting public when a favourite walks into the ring sweating and hyped up!"
He pointed out that it was noisier in the front –  there were speakers and people around. The horses also see the parade ring as a further trigger.
"So we risk them freshing and kicking out in the boxes, maybe sustaining injury and generally getting upset. Nobody gains from this draconian rule and the Stipes seem to be getting some kind of authoritarian kick out of flexing their muscle about an  rule that has always been the subject of some leniency at other racecourses. But if you don't really understand or appreciate horses, how would you grasp the impact of this logistic?"
Another suggested that the Stipes had enough time on their hands to visit the area at the back saddling area.
"What are they suspecting will happen and what are they doing in that time anyway? There are enough of them to ensure the interests of the horse  come first and that inspections are carried out if they deem it necessary."
The sentiment of anger and frustration was universal with another trainer saying that the requirement that the horse was in the parade ring by the designated time was all that was vitally important.
"It's petty and aggravating and another example of how the NHA often chooses to work against stakeholders, rather than with us all in the ultimate best interests of horse and rider – and the punting public. Where is the consultation and where are the open lines of communication? Racing can ill afford this short-sighted heavy handed approach."
‹ Previous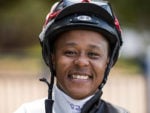 Muzi – Mouth & Media Under Spotlight