The simmering discontent and strike action by sectors of the Fairview Grooms has elicited the attention of Phumelela and the Department of Labour.
While the Yvette Bremner yard is still effectively under access lockdown and at a stalemate with their Grooms, a meeting has been convened by government and the racing operator with all employees on Wednesday morning.
The Sporting Post spoke to owner Hedley McGrath this morning for an update on the unfortunate situation.
He told us that more horses had been sent away resulting in further empty boxes at the Dippin Blu yard.
"We are wiling to follow all due process and accommodate reason. However, an informal committee has 'decreed' that only Yvette Bremner, Juhanay Nel, Carl Hewitson and Rocky Agrella are allowed to work with our horses. This has resulted in a tense and traumatic situation across the racing centre, and put these hardworking horseloving folk under severe pressure. Long hours are being worked to ensure that our horses are given the care that they deserve and are used to. I will say again that it is a sad day when anarchy prevails above the rule of law," said an emotional Hedley, who questioned whether the anguish and strain associated with the game was worth the rewards.
"It is times like these that one questions the downside. Like last week, Elusive Fountain won a handicap on the Fairview polytrack. The first cheque was R29 000 less 21% deductions. Work it out. The mathematics don't balance anymore. Talk to any trainer you want to. Even the top guys. We are expected to live with the stakes cuts, keep subsidising and  absorbing the pain. Something is out of kilter," he added.
The Sporting Post has learnt that certain other high profile owners have added their voice of support, and are willing to relinquish their privileges if no solution is reached soon.
‹ Previous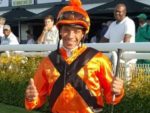 Zechner Moves To Australia