As South African horseracing enters another uncertain week, the Racing Post writes that the British Horseracing Authority has missed a golden opportunity to engage new audiences, safeguard the sport and explode betting turnover following the lockdown caused by the outbreak of coronavirus.
That is the view of senior industry figure Peter Savill, who has expressed dismay that racing has been sidelined as Britain deals with the pandemic.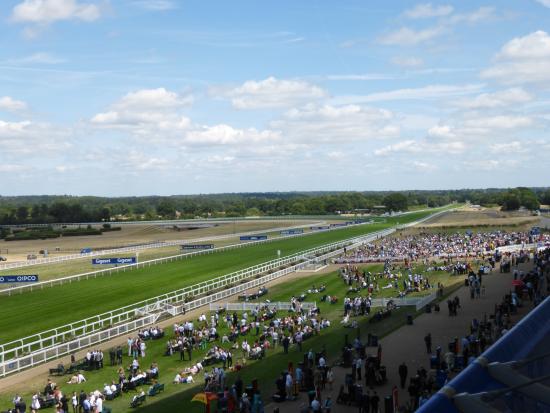 Racing in Ireland is going ahead behind closed doors, something Savill, who owned 1994 champion juvenile Celtic Swing, believes British racing's regulator should also have sanctioned, instead of having called a halt until the end of April.
Irish racing to continue behind closed doors after crucial Wednesday meeting
In a letter to the Racing Post, Savill, who had a six-year spell as chairman of the BHB, a precursor to the BHA, said: "If you cannot find a way to keep a small group of people apart on a racecourse built to hold tens of thousands, you cannot be trying very hard.
"Was the government consulted? Apparently not. Instead, the two reasons given for heading an industry towards bankruptcy were (a) to follow the government's advice to avoid all non-essential travel and to ramp up social-distancing measures, and (b) concern about putting a strain on the public health service, i.e. doctors and ambulances, during a time of national emergency.
"Very noble, but what about putting a strain on the economic health of 70,000 people who work directly or indirectly in the racing industry? There are 300,000 registered doctors in the UK and no more than three or four of them are required to attend a race meeting.
"I have not heard of a single racecourse that felt it would have a problem providing the required medical staffing."
British racing's shutdown threatens to add to the social problems caused by the coronavirus pandemic, according to Savill, who won back to back Ascot Gold Cups with Royal Rebel and enjoyed top-level success with Rainbow Peak.
"Racing has missed a massive opportunity that was available to almost no other sport, to provide an entertainment outlet for a nation that is starved of things to do," he wrote.
"Racing on television does not need crowd participation to create an exciting atmosphere, unlike football which, behind closed doors, looks more like a practice session than a match.
"This could have been racing's opportunity to showcase itself to a world deprived of sport and activity, a world already bored and depressed beyond imagination. Betting turnover would have exploded, racing introduced for the first time to millions and the economic health of a major industry safeguarded and even enhanced.
"Ireland, which has introduced far more stringent regulations – and far quicker – on its citizens than the UK, came to the right decision to race behind closed doors, as long as its government's medical advice allows it to do so. British racing's constituents are left wondering why its rulers did not come to the same conclusion.
"The BHA made no attempt to do that and, as a result, they have let the racing industry down in a big way."
On Thursday, the BHA's chief executive Nick Rust had explained the reasons for the shutdown.
"We can work on an immediate response to the inevitable hardship that all businesses and employees will face.
"We knew that people right across our sport would be worried and anxious about the future. We are focused on working with government and racing bodies on financial proposals. We are already working on a recovery plan for when we can resume."
In a letter published by the BHA, the co-chairs of the All-Party Parliamentary Group, MPs Conor McGinn and Laurence Robertson, outlined their support of the industry during the coronavirus pandemic.
It read: "We supported the difficult but correct decision to suspend racing. It was the only reasonable course of action to take for the public good, in the national interest and to preserve the longer-term reputation and positive image of our sport.
"We are now calling on the government to recognise racing's responsible actions by playing its role in securing the future and sustainability of our great sport, which makes such a significant financial, cultural and social contribution to our country."
‹ Previous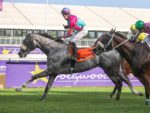 A Lovely Performance