With their stars National Park and Legal Eagle both back in full work, Yvette Bremner's Dippin Blu yard at Fairview enters their 23rd day on an improvised internal structure after a stabbing incident last month led to an upheaval in the top team's personnel ranks.
While there is no guarantee that either will run, the only horse to have defeated Hawwaam on his Gauteng home ground, National Park (127), and the former SA Horse Of The Year, Legal Eagle (123) are in the nominations for the 20 March Fairview meeting.
While the horse-stabbing incident, allegedly by a Groom in the employ of the Dippin Blu team, in early February apparently led to dissent in the ranks of their staff, the Fairview outfit dominated the news for over a week as they coped with absent Grooms, refused to not be allowed to care for their horses and race, and employed private security to counter threats. The Port Elizabeth High Court granted an order in their favour on 19 February.
Their yard has since been reduced through rationalisation from 112 horses inhabiting four barns to 80 (including 24 babies) in three barns.
The alleged perpetrator of the stabbing incident was dismissed by  an independent CCMA Commissioner after failing to turn up for a hearing. His next CCMA hearing is on 18 March and all of the other Bremner Grooms are due at the CCMA on 23 March.
Bremner stable spokesman and leading owner Hedley McGrath told the Sporting Post today that the team had improvised through the loyal commitment of their staff, including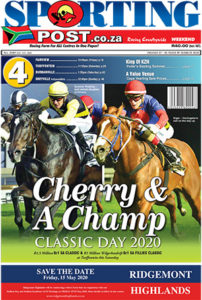 Carl Hewitson, Rocky Agrella and Juhanay van der Berg, as well as through the assistance of a local missionary organisation who had made a team of six people available. These folk are apparently being assisted with getting their lives back on track after setbacks in their personal lives.
"We have been forced to make a plan logistically with feed too. All our feed is pre-packed off-site too and is tailored for each individual horse and delivered. The same applies to our oat-hay, teff and lucerne. It's been tough, but we have resolved not to be forced to stop doing something we love and have a passion for," he added, confirming that they believed that they had been compliant in all processes and together with their legal team, hoped to see a resolution in the not too distant future.
The yard has ticked over well in the past month, with the smart Via Seattle raising the rafters, going down narrowly in the Listed Lady's Pendant last Friday.
An outside observer who visited the yard this week told the Sporting Post that the Bremner stables were an example. "They are immaculate and clean – spic 'n span –  and the equine inhabitants are all happy. It's remarkable how they have managed to do what they have done," he said,
Regrettably all horses are still being accompanied in training, in the paddocks, on the walkers and to the races by the private security guards.
Hedley would not be drawn on what must be the exhorbitant costs of the security employed.
"The safety of our people and our horses are a non-negotiable aspect. It is just so sad that we have had to resort to this way of life. At the same time it goes to show what can be done with commitment and loyalty, and  a measure of innovation."
Racing at Fairview starts at 12h05 on Friday.
Click on the image below to read more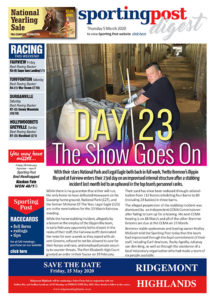 ‹ Previous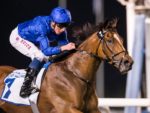 Barney Roy Heads Super Saturday Attack