Gold Circle Chairman Neil Butcher applauded the government's decision to protect the country's vulnerable society through the action of the national lockdown, while painting a gloomy picture of the next few months in a letter addressed to members today.
As from Thursday the company will be in lockdown in terms of the presidential directive.
Butcher writes that the past few weeks have been testing with the gradual loss of their international product and international customers.
He says that Gold Circle's revenue streams will dry up and that they are left with having to pay fixed costs associated with their racing and training centres.
He adds that 'these are trying times' and that the company has commenced the process of borrowing funds to cover fixed costs for the next two months.
Once normality is restored, members will be called to share in the implications of the devastation wreaked by the lockdown.
Gold Circle's telephone and internet betting mediums are managed remotely and service delivery will be 'difficult'.
‹ Previous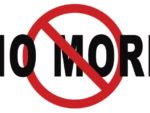 Newsflash: It's Official – No SA Racing