The eight great international first-to-last finishes published by the Sporting Post over the weekend attracted a lot of interest and I thought I'd dig amongst my yellowed notes to find a few of my local favourites.
Sadly the accompanying movie clips are not always available, but I'm hoping that readers will suggest a few of their own memorable races, not necessarily features either, writes William Milkovitch.
1985 Prontissimo v Clean Break  –  Richelieu Guineas
This battle between the two Cape colts can certainly fall into the category called 'going hammer & tongs'
1987 Sloop v Main Man –  SA Guineas
A different type of finish altogether, where Main Man  seemed to have bullied his rival into submission – except for Nicholas Shearer who had other ideas.
1977 Don the Stripe v Pacer –  Gold Cup
I only listened to the radio commentary with my Dad. I remember Ernie Duffield going bananas. Was it because he was from Natal ?
2002 Ipi Tombe v Angus –  Durban July
To this day I can't figure out how this fabulous athlete of a filly got up!
2017 Marinaresco v Al Sahem –  Durban July
What a warrior or gladiator Marinaresco was on that day!
Bernard Fayd'Herbe just kept pushing, pushing, steering, steering – and then the kitchen sink in the last 50 metres.My favourite finish .
I will always have the image of Marinaresco stretching his neck out in the last 2 or 3 strides, almost as if he knew exactly were the photo finish line was.
In addition, I saw an isolated clip of Mr. Fayd'Herbe's girlfriend, fiancé or wife watching from the parade ring. It was something to behold. You didn't need the commentary or a visual of the race to see what went down.
1979 Politician v Festive Season  –  The Met
Remarkable guts shown here by horse and Bertie Hayden.

1987 Main Man v Model Man v Bush Telegraph –  Mainstay 1800
This race brings goosebumps to me whenever I watch. The Gov Jeff Lloyd took a chance and it paid off.
1995 Tourisimo v Counter Action v La Manca  –  Mainstay 1800
An Andrew Fortune special !
1987 Welcome Guest v The Barbican –  Computaform Sprint
Didn't Frankie Zackey just mention it? This finish was visually impossible to picture at the 300m mark. If my memory serves me correct, it rained that morning or early afternoon. Welcome Guest was overheard saying in horsey talk over the last 50m – "Got you suckers!"
1987 Mark Anthony v Royal Chalice –  The Queens Plate
In my opinion, I rated this win more meritorious than his 8 length victory 4 weeks later in The Met.
1986 Potomac V Model Man –  SA 2000 (The Daily News)
Another classic 'hammer and tongs' battle from the top of the straight. Both horses gave it  everything that they had & more !
If you would like to submit a few of your own racing memories, however vivid or minor, we'd love to publish them. Please email [email protected]
‹ Previous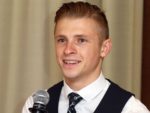 SA Champ Lyle – Happy In Japan!