A colt deemed 'the best seen this year' continued Blue Gum Farm's memorable Premier Yearling Sale, topping Day 2 and ensuring the Victorian farm ended Book 1 as leading vendor.
After topping Day 1 with a Snitzel colt, Blue Gum again stole the headlines on Day 2 with a Pierro x Pass The Parcel colt (lot 349) selling to First Light Racing, Busuttin Racing and Paul Willetts for A$575,000.
It capped a fabulous sale for Blue Gum who not only ended as leading vendor by aggregate by selling 23 of their 26 offerings for A$4,505,000 but they also offered three of the top five lots to sell over the two days of Book 1 at Oaklands.
"It's unbelievable. We had a beautiful bunch of horses and they sold terrifically well,'' Campbell said.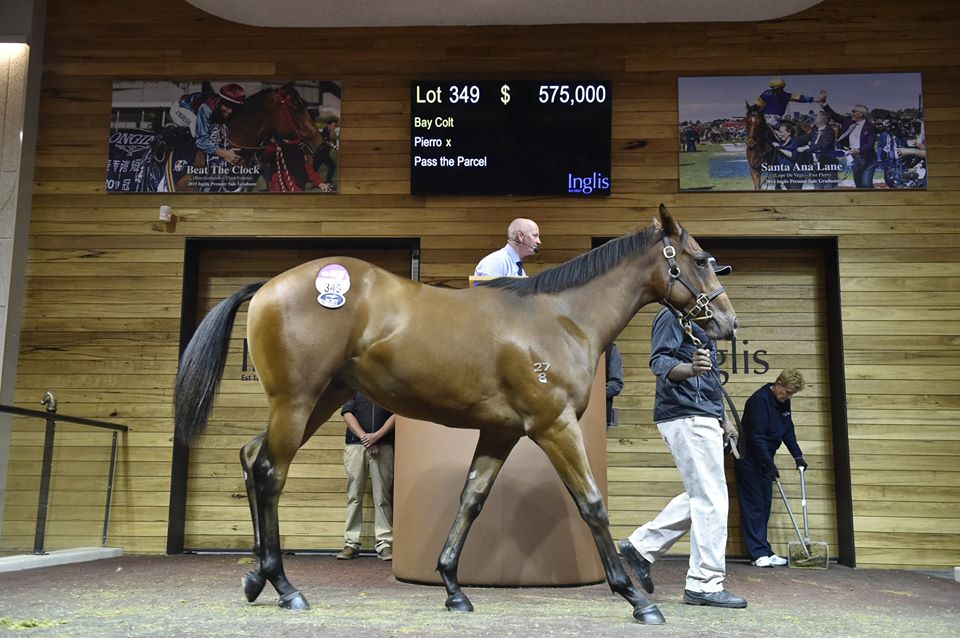 "They've found great homes and the colt (Lot 349) was the top lot today and he was just an absolute cracker by Pierro with a great page and great physical capabilities.
"We just couldn't be happier with today's and yesterday's results. It's been a great sale.
"Inglis is to be congratulated with the buying bench that they have assembled. There's been talk about virus' and the stock market crashes but the top end bloodstock has held up unbelievable.
"We bring our best yearlings to this sale and we come here knowing the people are going to be here to buy the horses if you've got the right product.''
First Light Racing's Ash Dowley was physically shaking with nerves immediately following the purchase of the Pierro colt.
"He is a colt that when we first looked at him, myself and Paul Willetts, we saw him for 60 seconds and asked for him to be put away and then whispered to each other that we thought this was the best colt we'd seen all year. We were so blown away by this colt,'' Dowley said.
"On type he is perfectly conformed and he is a big strong colt with a big girth and big hind-quarter.
"We expected him to make that much and we knew we would have to be pretty strong on him. We did go two bids over what we initially thought but we loved him that much and didn't want to go home without him.''
Book 1 of the Premier Yearling Sale ended with an average of A$129,162 (11% year-on-year increase) median of A$110,000 (22% increase on 2019) and gross of A$47,402,500.
In total 214 lots sold for A$100,000 or more (up from 186 last year) and 70 for A$200,000 or more (up from 54 in 2019).
Today's second-top lot honours were shared for a second consecutive day.
Blue Gum was again in the thick of the action, selling a Written Tycoon x Miss Promiscuity colt to International Thoroughbred Solutions/Rob Roulston Bloodstock for A$400,000, the same price Paul Moroney Bloodstock and Ballymore Stables paid for a Snitzel x Provocative filly from Three Bridges.
Three Bridges' Peter Liston was thrilled with the result.
"Inglis has done a remarkably strong job in getting a really strong buying bench here and to basically rejuvenate this sale and the future looks so positive. It's been a great sale,'' Liston said.
"It's been fantastic, results have been great, everything's going good.
"The Provocative filly was just outstanding, she's been so popular all week but most importantly she's gone to a great home in the Moroneys.''
Three Bridges finished the sale as third leading vendor on aggregate behind Blue Gum Farm and Rosemont Stud.
The leading vendor by average was Newhaven Park Stud who sold all three of their offerings at an average of A$230,000.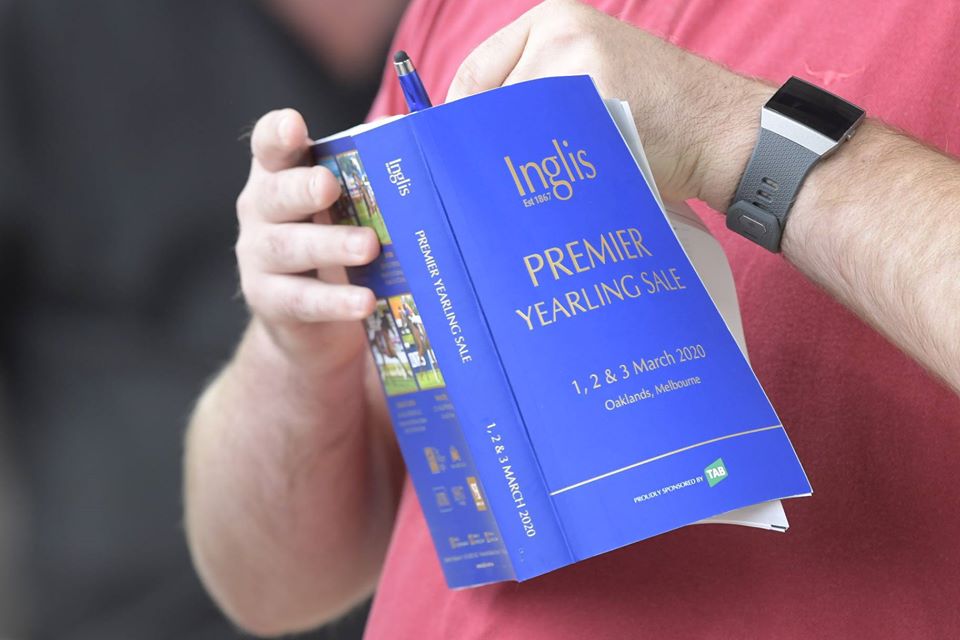 "The sale has been terrific and I think Inglis should be congratulated on the quality of the buying bench they've got here,'' Kelly said.
"The complex improves every time we come back and it's been a great market if you've got a horse they like."
Leading buyer by individual purchases and overall aggregate was Ciaron Maher and partners, purchasing 14 yearlings for $2,340,000.
On the stallion front, the most sought-after sire by aggregate was Pierro, selling 13 progeny for $2,210,000, while the leader by average (for 3 or more sold) was Snitzel at $381,250.
The leading first season sire by average was Territories, selling all three of his progeny offered at an average of $223,333.
Inglis General Manager of Bloodstock Sales and Marketing, Sebastian Hutch, was delighted with the Book 1 results.
"The demand for yearlings that satisfy the conformational and veterinary requirements of buyers has been exceptionally strong,'' Hutch said.
"For the average to increase 11% year on year is very pleasing and a great compliment to vendors who supported the sale with quality.
"A special congratulations to Phil and Patti Campbell of Blue Gum, it's been a phenomenal two days for them and well deserved given the nature of the support by them and their clients of the sale.
"We have plenty of nice horses to sell tomorrow and there is sure to be plenty of value to be found by buyers.''
To enquire on a Passed In lot from Book 1, contact Harry Bailey from the Inglis bloodstock team on 0420 997 417.
The inaugural Showcase Session of the Premier Yearling Sale – for which 260 horses have been catalogued – begins at 10am tomorrow, with a particular focus on the value end of the market.
To view the catalogue, CLICK HERE.
PREMIER YEARLING SALE BOOK 1 STATISTICS (2019 in brackets)
Lots catalogued: 524 (514)
Lots sold: 367 (396)
Average Price:A$129,162 (A$115,850)
Median Price: A$110,000 (A$90,000)
Top Price: A$725,000 (A$800,000)
Gross: A$47,402,500 (A$45,876,500)
‹ Previous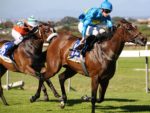 The Magic Mares