Kenilworth Racing have given local trainers some relief and will implement a stable rental concession during April.
Trainers will not be charged box rental.
This comes in the face of the announcement on Monday evening by President Cyril Ramaphosa of a national lockdown from midnight on Thursday 26 March to 16 April, to curb the spread of the coronavirus.
As regards the legal and technical aspects of the care of the horses, there is still no clarity as to whether externally resident Grooms and stable staff will be permitted access to the training centres.
Some trainers have already implemented plans to move their horses off site to ensure that they are in a position to be fed, watered and exercised.
In the meanwhile we sit and wait to hear what transpires as regards Phumelela petitioning the government to continue some form of racing.
‹ Previous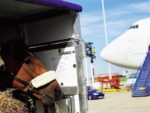 'Pivotal Moment For Racing' – Todd