There has been much debate about the change regarding barrier draws matching saddle cloth numbers in KwaZulu-Natal, some positive and some negative.
The 'nay-sayers'  tend to be more vocal, while the rest of the betting public fall into two categories – those who have welcomed the innovation and those who just get on with it and adapt to and embrace the change.
Students of form look at any number of pointers when studying a race.  Weight, barrier draw, course, distance, jockey, trainer, breeding, combination statistics, prior betting odds, prior finishing positions and even merit ratings are all components that the studier needs to consider before selecting a horse.
Now, one major component has been simplified.
The card number is the barrier draw!
Form studiers will know that the barrier draw is critical at both racecourses in KZN, be it Hollywoodbets Greyville or Hollywoodbets Scottsville.
The barrier draw might also be considered crucial at Durbanville, the Turffontein inner track, Kenilworth, Flamingo Park and all Vaal races around the turn.
Traditionally, the top-weighted entrant was number one on the card, but that horse wasn't always, necessarily, the highest merit rated and may not even be carrying the highest weight with apprentice allowance adjustments. That fact could not be taken for granted.
Now one thing is indisputable – the horse number is its barrier draw.  All the other components still need to be checked by the punter.
The USA and many South American countries also use this method to configure their race cards.  Whether they've done this to differentiate themselves from the traditional European, and dare we say British way is unknown. But they run highly successful industries in their jurisdictions.
There has also been no negative impact on the totalisator pools for KZN racing.
On the contrary, the pools for KZN racing are in far better shape than for any other province in the country.
From all accounts, the betting public have adapted to the change.
‹ Previous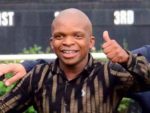 Mahiakola – Failed To Care For Horses