South Africans enjoyed a great day at Kranji in Singapore on Saturday with trainer Ricardo Le Grange and jockey Ryan Munger teaming up for a winning double for well-known owners here.
Ryan Munger registered his maiden double in Singapore after hitting the target for the first time in Singapore with Pindus on Friday 7 February. The talented 24-year-old began his local stint on 26 January and is clearly growing in confidence.
The first of the Le Grange-Munger winners came up in the fourth when the familiar silks of Guy Shirtliff were carried to victory by Zoffspeed. The son of Zoffany hit the front at the 300m and sprinted away for a commanding victory
Munger then steered home the Fred Crabbia-owned Water Rocket in the tenth race. Sitting just off the lead the son of Orpen was given the office at the 200m to win going away
"Two great rides by Ryan, and what a pleasure and privilege to train winners for gentleman like Fred Crabbia, and Guy and Marsh Shirtliff", said a pleased Ricardo Le Grange.
‹ Previous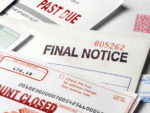 Trainer Tired Of Begging Owners To Pay