In order to comply with Government protocols regarding the COVID-19 Pandemic , the MGAS & CRT horses-in-training sale due to be held at Randjiesfontein Training Centre  on 25 March will be postponed until 29 April at the same venue.
Supplementary entries have been reopened until 10 April.
Further announcements will be made in due course.
For any other queries please do not hesitate to contact:
‹ Previous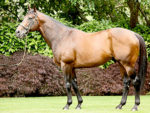 Rocking All Over The World!