While horse welfare is high on the agenda for horseracing, the funding thereof is another issue.
At the NHA AGM held in January this year Mr Ronnie Napier noted that  we have been trying for 7 years to obtain industry funding for horse welfare and regrettably have not made a great deal of progress before now.
He added that both Messrs Moodley and Hyde had helped a great deal in giving their support.
Read the 2020 NHA AGM minutes here
He was pleased that we now have everyone on board, which includes Hollywoodbets, the Bookmakers and all the Equine disciplines.
He said that with The NHA's continued support and assistance from the Asian Racing Conference, we may actually at last come up with a funding model that would help horse welfare.
Let's all get behind it!
‹ Previous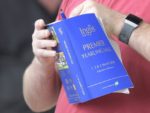 Pierro Colt Catches The Eye