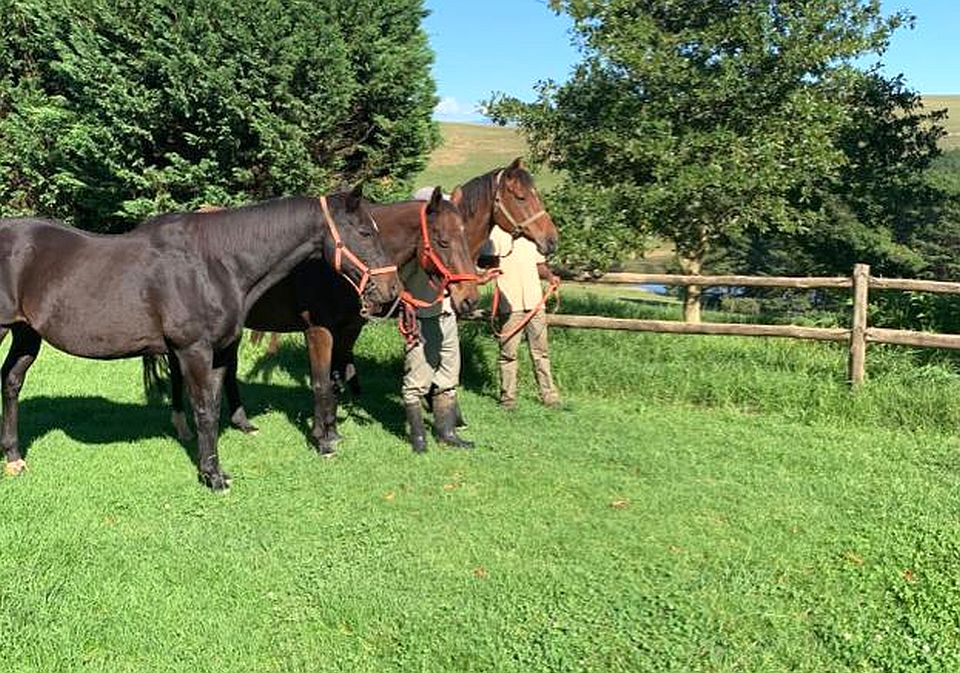 The above are three former track stars who will bring back good memories to all.
Lining up are former Summer Cup winners Ingleside (Dolpour, 2001, nearest camera) and Golden Hoard (All Fired Up, 1998, middle), both now in their 20's.
On the far side is international champion sprinter JJ The Plane (Jet Master).
They're all  loving life at Graham and Sue Armstrong's farm near Rosetta, KZN Midlands.
Mike de Kock, who trained the two Cup winners and also handled JJ The Jet Plane for a while in Dubai for Lucky Houdalakis, commented:
"It is such a shame that all racehorses can't retire in the dignified fashion they deserve. The National Horse Trust and the Horse Care Units are doing what they can, but they can't possibly look after all horses coming off the track. Another good thing is that there are owners that care. Ingleside, for example, is still looked after 20 years later by his owner, Bernard Kantor."
‹ Previous
Breeze Up Sale: No Final Date