The Racing Association held their 21st Annual General Meeting on Monday 10 February 2020 at Kenilworth Racecourse with a link to Turffontein Racecourse.
The minutes, as well as a presentation by Charles Savage on the R53 million stakes pot shortfall, are contained in the document,
Interesting observations include Mike de Kock's statement that he had been surprised upon being elected to the RA Board that sponsors' money does not go to the stakes but rather to PGL's bottom line. He said that the race operators were generating income from the racing product and he had suggested that the RA should be asking for a 50-50 split whereas at present, the scenario is 30-70 to Phumelela's benefit.
‹ Previous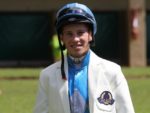 Gates Open For Jason