While it's not something to feel particularly good about, horseracing is just about the only game in town today, with a host of sporting events nationally and internationally cancelled or postponed as a result of the COVID-19 threat.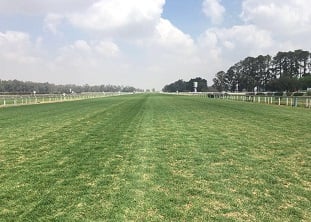 Racing today at the Vaal is the only live professional sporting event in the country.
The most recent event cancellation has been  the Two Oceans Marathon, which joins a host of other annual institutions to fall by the wayside.
The Australian Formula 1 is also gone, and the US Masters 'postponement' is expected to impact on the Augusta economy to the tune of $120 million. The list is endless.
So racing is in a unique position that we need to protect.
While Phumelela's sports betting income streams are drying up fast, we stop racing and the sport is unlikely to recover.
Many owners and trainers are already under stress to keep the wolf from the door and shades of the suspension of local racing for months that led to the Met being postponed in 1986 and 2004 due to an equine flu outbreak, could have fatal consequences in these very testing economic times.
But let's support the local racing and the Vaal first of eight races is off at 12h40.
There is a 70% chance of afternoon showers.
The going was posted as 'good' this morning.
Marco van Rensburg broke his collar-bone on Saturday at Turffontein and thus won't be taking up his engagements today.
The inside false rail is set at zero on the back straight to 5m on the bend, with a 6m spur at the 600m mark.The outside false rail is at zero from the 1600m to the pull up area.
See the trainer comments below:
Race 1
No 2 Ideal Wolff – He will appreciate the longer distance and also the addition of blinkers should help him concentrate. I expect a good run from him.
No 4 Orphelin Noir – Hoping for improvement Heinrich van der Westhuizen No 5 Elusive Jack – He's trying a longer trip and if he manages to see it out, can run into a place.
Race 2
No 10 Master Mount – Hoping for improvement over the extra distance Robbie Sage No 6 Kool Baikal – Has a place chance No 9 Romantic Era – Has a place chance Paul Peter No 7 Friends Forever – Tries further, place chance
Race 3
No 1 Artscape – Tries further, each-way chance No 10 Heliocentric – Tries further, each-way chance No 8 Mellow Music – Each way chance
No 6 Sausalito – She takes a big step up in distance and I'm hoping that this will be to her liking.
Race 4
No 6 The Jocelyn Tree – It will be a hard call for her, having her first run out of maiden company. Outside place chance
No 3 Glamorous Scandal – She has a deep draw to overcome but should be competitive. Place chance
No 1 Ever Fair – Easy maiden win, each-way chance
Race 5
No 9 Kamakura – Has a place chance
No 1 Master And Man – Holding form, winning chance
No 3 Palace Green – Fit and well, place chance
No 8 Village Deep – He should enjoy this distance but is not well in at the weights.
No 4 Gold Griffin – Has an each-way chance No 2 Pax Romana – May still need this run, place chance
Race 6
No 8 Big Blue Marble – Has an each-way chance No 6 Ring Of Fire – Back to 1000 meters, will go close
Race 7
No 4 Elusive Force – Has a good chance
No 8 Loralei – Has a good chance
Race 8
Heinrich van der Westhuizen
No 15 Our Biscuit – Tough ask in this company but always tries her best
No 17 One Oh Wonder – Is a reserve runner but if she gets a run, can be included in exotics.
‹ Previous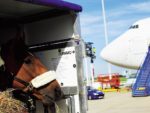 Will EU Audit Proceed?