While horseracing scrambles to find a sympathetic ear in government, the announcement on Monday evening by President Ramaphosa of an unprecedented national lockdown from midnight on Thursday 26 March to 16 April, in an effort to curtail the spread of the coronavirus, could see Thursday's Vaal meeting the last for some time.
While it is likely that representations will be made by the industry to Government to keep some form of live racing going, it is to be reasonably expected that, as things stand right now, Thursday's racemeeting will probably be the last for the next three weeks, and until such time as the Government lifts restrictions.
Ramaphosa's decision, while not unexpected, is in the national interest, but is likely to deal a body blow of gigantic proportions to an industry already faltering under pressure.
The lockdown includes all non-essential services and the nation has been asked to stay at home and only to leave home for essential shopping and medically related care.
Many trainers have the Grooms living on site, but it is those trainers whose personnel have to travel that face a real challenge. Are they permitted – legally and morally – to oblige their staff to travel and possibly risk infection?
While horseracing is unique, in that the sport involves bloodstock that have to be cared for, fed and exercised daily, the argument may well be that the continuation of a minimal quota of daily racing provides a vital lifeblood to ensure the wellbeing of the animals around which the sport revolves.
We have asked the authorities for a comment.
Watch this space for more news as the story develops.
‹ Previous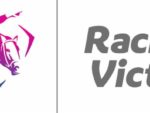 Vic Racing On Knife Edge