The National Horseracing Authority have suspended Sectional Timing in Phumelela regions due to inacurrate data being generated by the system in use.
A Sporting Post reader drew attention to the fact that since approximately 31 January this year, sectional timing information has not been furnished to owners, trainers and the public and no reasons have been given.
He also pointed out that in January 2019, NHA CEO Vee Moodley had indicated that the regulatory body was satisfied that the sectional timing information was 100% accurate.
In a response to the Sporting Post enquiry, Mr Moodley said that despite the initial clearance given via a press release on 26 February last year, and the subsequent implementation of the enforcement of Racing Operator 's Condition 13, recent information at their disposal had indicated that the system appeared to be not functioning accurately and the integrity of the data generated for public consumption was thus in question.
"Phumelela were advised of the issues. They undertook to investigate the technical matters. I believe that the supplier has requested more time to test the equipment such that our queries could be answered," said Moodley.
Phumelela have undertaken to revert to us in regard to more information in this matter.
Click on the image below to read more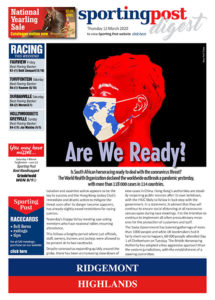 ‹ Previous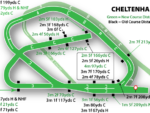 Soft, Good to Soft In Places…