Two years ago on 7th April 2018, my life changed forever. This was the day I fell off Majestic Mambo during the SA Classic at Turffontein.
Anthony Delpech writes that sometimes in racing, there are decisions you make and you get away with.This was one split decision I made, and it ended my career.
Anthony provides a personal look back to SA Classic Day two years ago, and the tragic fall that ended his riding career.
‹ Previous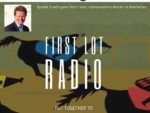 COVID-19: How Weatherbys Adapted