SA Champion trainer Sean Tarry was cautiously pragmatic when he expressed reservations about our racing coping financially with the 21 day lockdown, and even beyond that.
"We can plan when we have the facts. At the moment we are dealing with a moving target," he added in an interview with Andrew Bon earlier this week.
"If and when we open in a three weeks time, we are going to see a game we have never seen in the past. If you think it's negative now, talk to me in three weeks time," added a sombre Mike de Kock.
The SA Racing Special Task Team, which was hastily convened last Tuesday following President Cyril Ramaphosa's Monday announcement, is yet to give the racing public any further feedback. Maybe they have nothing to tell us? But we also don't even know who they are.
Yet every day, we are able to read of pro-active action and detail from the Aussies and Hong Kong. Specific stakes cuts details – and ideas and plans. They don't use 'spokesman' – their leaders are quoted by name.
What, for instance, is the situation with commingling here? What are our Tote leaders doing to create a fire out of the smouldering embers? What can punters do to add value, while creating some much-needed entertainment?
The lifting of Tellytrack live streaming subscription fees was a positive move, but Mike de Kock mentioned turnover being '60% down' before the current crisis – so how bad is is now?
We are not looking for the old style pre 27 March propaganda – facts are the new currency. Even if there's not much to report.
The COVID-19 pandemic has obviously affected racing jurisdictions globally, with simulcasts, betting pools, horse sales, and commingling all affected, reported the scmp.com recently.
Compared with other sports, racing has managed to continue because it doesn't need spectators to be profitable. Hong Kong is one of the few jurisdictions – with Japan, Australia, Singapore and some tracks in the USA among the others – who have found a way to continue in these tough times.
With no racing, South Africa is not alone –  Britain, France, the United Arab Emirates, New Zealand and Ireland are all out of play for the time being, and there are flow-on effects for the Hong Kong Jockey Club – both positive and negative.
The biggest impact for Hong Kong has been simulcasts, felt on last Saturday night with the cancellation of the Dubai World Cup meeting.
The HKJC will replace that meeting with this Saturday's Doncaster Mile meeting in Sydney, but it's not a simple process to switch one for another. There are agreements in place with other international racing bodies and it becomes more complicated if the races themselves are postponed, rather than cancelled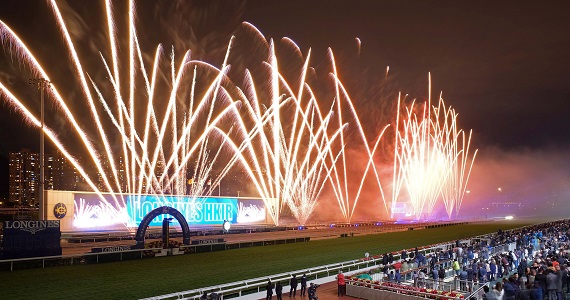 Chief executive Winfried Engelbrecht-Bresges told the media that he plans on talking to the government to try to change the current date restriction on horse racing betting (from July 16 to end August).
"I'm still hopeful we can get some flexibility in relation to the summer break especially in these circumstances," he said.
"If you look at the French Derby, the French Oaks – all these meetings we have scheduled, they likely will not transpire. There are a lot of questions. It would be helpful to have some flexibility and allow us to make contributions to the tax dollar and satisfy our customer demands."
‹ Previous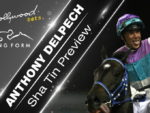 'Tough Card' – Sha Tin Today