Gr1 winning veteran trainer Joey Soma has appealed to everybody who has the interests of racing at heart to unite.
"If we don't stick together, we are in trouble. That's the only way for this game to survive.  I'm just disappointed that the people running the sport have not used this time in which we have no racing, to talk to all of us," he told Tabnews when confirming that his star Got The Greenlight will be aimed at the Gr1 SA Derby.
Regarded as the top juvenile in the country last season, the son of Gimmethegreenlight had a belated start to his three-year-old career in the Gr3 Tony Ruffel Stakes over 1400m in January, finishing fourth.
He then travelled to Cape Town for the R5-million CTS 1600 but was clearly not at his best that day.
However, when he walked into the parade ring for the Gr1 SA Classic, he looked superb and ran accordingly, winning the second leg of the SA Triple Crown by 0.75 lengths over Green Laser.
At that stage Soma was unsure as to whether he would aim his charge at the SA Derby over 2450m but has now confirmed Got The Greenlight will take his place in the line-up, hopefully to be run at Turffontein on Saturday 2 May.
"There were thoughts about running him rather in the Horse Chestnut over 1600m but I have decided to stick with the three-year-olds and see if he stays," said Soma.
"We'd rather take a chance within his age group. I believe he will get 2450m and if he does stay, then we will go for the Durban July. If not, we can always bring him back in distance.
"When you think about it, the Derby is the only time many horses go over 2400m. After that they run in July over 2200m or the Met, Champions Challenge and Summer Cup, which are all over 2000m. So, we'll take our chances."
In addition, history has demonstrated that horses do not necessarily have to be stayers to win a Derby, as we saw in horses like Legal Eagle, Key Of Destiny and even Elusive Fort, who went on to break the 1300m course record at Newmarket.
The trainer confirmed his charge is in good nick. "He's doing very nicely, I'm very happy with him. He's looking unreal and is a stronger horse than he was in the Classic.
"I just hope we do run on 2 May because it's not easy to keep a horse on the boil. We were preparing them for April and now May. A horse doesn't have a turn-on, turn-off button."
Soma acknowledged that while the going has been tough over the past four weeks, the grooms deserve a huge amount of credit.
"I'm very proud of all the grooms. At the start of the virus people will predicting that with all the grooms living together, there would be an epidemic of major proportions.
"But I have to praise the way the grooms have taken responsibility. We have a 50-50 spread of those grooms who live at the racecourse and those who live outside but nearby. The security at Turffontein has also been outstanding, making sure everybody washes their hands when they arrive and always taking their temperatures.Anybody who is borderline will go to the medical centre to be checked out, but fortunately nobody has contracted the virus.It has been very, very pleasant to see the manner in which our grooms have conducted themselves. They merit our respect and deserve more exposure for the role they have played, especially during these difficult times."
‹ Previous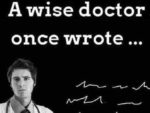 SA Racing's Damning Bill Of Health