Stephen Jupp and The Monk were found by many readers for the Day 14 puzzle and we are now intensifying the poser for Day 15, today.
The pic below is of the cover of a popular local form guide of the 1970's.
So for some fun and no prizes, other than bragging rights again, try unravel some of the points listed under the pic.
This may need a team effort today.

The horse that ran fifth beat a subsequent July winner on his (the July winner's) debut. Who was the July winner?
Can you name the top five in the pic?
Who were their trainers?
Do you recognise any jockeys?
The answer will be published on Saturday at 08h30 with the next teaser.
‹ Previous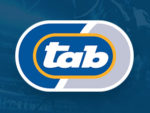 Newsflash:TAB Correct Payout