Racing may currently be at a standstill in South Africa but for Mike de Kock and his team, it's business as usual.
"We're still working our horses as if they will be running on 18 April," De Kock told Tabnews on Thursday. "In fact, I've used the time to bring on some of the young horses."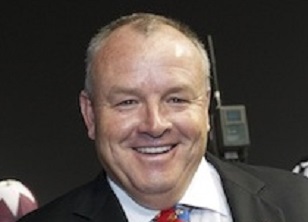 However, despite the spectre of Covid-19 hanging over the country, De Kock has found some positives in the lockdown. "I have not missed racing at all. Everybody at the yard is far more relaxed, we've been having quite a nice time.It's actually been lovely at Randjesfontein. The grooms live on the premises so nobody has to travel. I just hope we can keep the virus away."
"Early on I was concerned alcohol would not be available but that seems to be okay. In fact, the odd few who used to come to work bleary eyed the morning after payday are now arriving at the stable bright-eyed and bushy tailed."
De Kock has also enjoyed travelling to work as the roads are empty and he does not mind staying at home.
"Driving to work is an absolute pleasure. There's nobody rushing. I'm not going out for lunches and it's great to come home and spend the afternoon reading, watching Netflix. It's a while since I've had the time to read so many books.
"Overall, it's been great for health and mind.The only thing I've missed is not being able to play golf."
While everyone at Randjesfontein is 'very chilled', De Kock's son, Mathew, has been working flat out Down Under, where racing continues. De Kock jnr left for Australia last month and is currently working for trainer Robbie Griffiths in Cranbourne, near Melbourne.
"Mathew's working hard," said De Kock. "He's started at grassroot level again, working from the bottom, mucking out stables. But he's enjoying it.The plan is for Mathew to learn the Australian system. The move there is not going to happen overnight. The game plan is for it to happen over a few years."
‹ Previous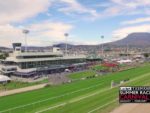 Tasmania Shuts Racing