We are going on for almost four years now since South African racing bid farewell to maverick Tellytrack presenter Shaheen Shaw.
He is the man who told anybody that would listen that he never believed that the heavens and earth are owned by Phumelela and Tellytrack. How right he was.
It's natural in these quiet and testing times of lockdown reflection that we speculate on the 'new' horseracing village that will emerge post COVID-19, and how it will do things so differently.
Let's face it, there won't be a choice.
Tellytrack is the shop window of the game. It's in our faces everyday. So was Shaheen Shaw.
The consummate punter's friend, he singlehandedly cajoled and extorted bets from us on 'such dastardly venues as Penrith' – that's in his own words – on what seemed like 24 hour shifts long after the weather report on the recorded 10 o'clock news bulletin on ETV.
How we need him right now!
The reality is that our favourite channel's personality has gone.
They have wasted money, but blamed budgets and messed with the hormonal ethos of it all.
We want personalities we can relate to – together with good luck and hard luck stories, and frustrating 20-1 shots back on the screen. Throw in Andrew Fortune, too.
We say, Tellytrack needs a revamp. It needs to be burnt to the ground and rebuilt. We need to feel the connection again.
There are many good people in the system – Stan Elley's vast equine experience; Nadine Rapson's enthusiastic and intimate love of PE racing; Deez Dyanand's motor mouth wagering exuberance and connection with his community; Warren Lenferna's 'sick for the game' schoolboy passion and dedication to the cause; Dave Mollett's confident call to risk the bus-fare and lose your favourite shirt on the last.
Tastes differ. Love them or hate them, they all bring something unique to the table.
The thing is that racing – maybe it's life in general –  often doesn't treat the right people properly.
There are too many square pegs in round holes – there by chance or convenience or connection value – not by talent or contribution weight.
The late UK racing legend John McCririck entertained and made his viewers cringe.
Some loved to hate him. As punters, that's how we work. We are naturally opinionated beasts. They said he was not so much politically incorrect as politically beyond help.
Yet he was bulleted after 29 years at the age of 74 – 'without a single word'.
Viewing figures dropped.
"I'm not gloating about them," he once explained to Racing Post, "because I know how bad it is for racing, and we must never underestimate the seriousness of this. I can't even say things would be better if all the old team came back, and whatever I say, it'll either be sour grapes or I'm trying to crawl back in, so I say nothing. But the theory was that I was so unpopular that I was bringing the ratings down, and look what's happened to them now – the viewers are doing the talking."
John McCririck lost a subsequent age discrimination case – the outcome devastated him more than racing abandoning him.
"The anonymous suits and skirts who control companies will be freer now than ever before to make any excuse up to get rid of anybody that's older and that is my biggest regret."
But we digress.
Shaheen Shaw told the Sporting Post a few years ago:
"Read the views and concerns of punters on the Sporting Post and ABC. They are not just moaning for the sake of it – the emperor has no clothes for goodness sake. The game is dying in front of our eyes. How do we just lose sponsors, for example? Who is answerable for  features running without sponsors – and the damage to the bottom line? They just smile and carry on – but always neurotic about the media that they can't control and hardly feeling anything for stakeholders – particularly the punters. I read on Facebook that Kenilworth was deserted on Saturday. Is it not the big season? But they pretend all is fine."
On a solution to righting the ship he said then  – "I don't envy whoever is set the task, and I haven't a clue. But the old thinking of – 'I know, let's get an organ grinder and his monkey!' just ain't working!"
If Shaheen be willing, maybe it's time they put the man in charge of Tellytrack and changed attitudes.
A time to forgive and forget and move on – for racing.
Because doing what we did pre COVID-19 is definitely not going to work.
Let's wait and see. But either way – let's hit 'em hard, sunshines!
‹ Previous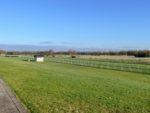 Structured Return For German Racing