Words. Plenty of them. And of course a few horses and bills to pay. A couple of good memories too, along the way.
That's the sum of my experience as an owner in South African racing.
I took my chances when I bought the horses. That decision I can happily live with.
'Captain Cook' writes in the Sporting Post Mailbag that nobody forced him.
I had some great fun along the way. I could afford it.
What do they say about racehorses? They are like yachts and mistresses. They can cost you an arm and a leg in the long run – but hey, life is short and have fun and live like you're dying!
This morning I feel like I'm dying. I read the press releases from the 'mask' team – what else do we call a group of faceless individuals and also the note from the RA. Well done Mr Riley – you are trying but one gets the feeling you have a magnum pointed at your head. And I'm not talking about an ice cream.
I also read Mr Reid's well considered comment on the Post's comments. Always worth a 'reid' as they say, and he hits the nail smack bang on the head.
To find my way through the murky morass of words and spin speak, could I ask that these few elementary questions be answered – simply!
How long approximately has anybody known there is a problem?

So a lockdown on 26 March caused this mudstorm – or was it just the convenient blame hatch?
There was talk 9 months ago about a bale out – what happened to it?
In simple words, what's the real basic cause of this implosion?
Many powerful men of integrity and acumen have stepped in over the last 15 months on to boards – were they watching from the sidelines as Rome burned?
Do the Phumelela Executive Team really expect us to trust them to preside over a 'recovery'?
Will the Phumelela Executive Team rather depart and leave the show to somebody – anybody -else? I'd feel safer.
What happens on 1 May if racing does not resume? More words?
My neighbour has this awful barking dog that yaps all day. But she also owns a small yacht.Should I hang in – or sell the horses and sail off into the sunset with her? No previous sailing experience, but I can give it a go.After lockdown, of course.
Because frankly, right now, I'm plain confused.
‹ Previous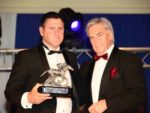 'Good Can Still Emerge' – Tarry