My name is Leonard Bloch and I own race horses in training. Three years ago I owned – either solo or in partnership  – seven horses in training.
I saw the writing on the wall,so to speak, about two and a half years ago and reduced my string to one only in training.
I recently bought into a 2 year old filly. The purchase was made with my heart and not my head.
I have questions to ask and expect answers unlike the time that I wrote to Sporting Post voicing certain concerns to do with racing.
Sporting Post in turn submitted my questions to the NHRA and were not even shown the decency of a reply in answer to questions put.
I can only imagine the NHRA filed the e mail under W P B(waste paper basket).
I would point out that racing is still going ahead in Australia, Hong Kong and Japan, amongst others under very similar circumstances that were installed in South Africa after the outbreak of the coronavirus.
Only one trainer per string ,grooms for the horses racing,a few admin staff and a small contingent of T V folk. No owners and guests,no punters etc.etc.
Racecourses by their very nature are pretty large areas and it is highly unlikely that 50 people would ever be within 50 m of each other during these ghost meetings.
Rather unceremoniously,we were informed that racing would cease with your updates stating that racing would resume 16th April.
Today is the 10 April with no noms having  being shown so one can safely assume that there will be no restart to racing as expected.
My first question.
Was this decision to stop racing made by NHRA or was it due to a central government decision?
I now come to the very crux of my e mail.
Racing can have 1,2 or 3 hundred trainers and half a million punters. But without the owners,racing ceases to exist.
Owners are the people that spend tens, if not hundreds of millions of rands, per year buying horses to have  trained and run.
Owners bear the brunt of all costs to do with purchasing, transport,vet fees – which would make any self respecting specialist doctor blush!. That includes shoeing etc, etc.
Owners have to pay to renew colours on an annual basis, which I also have an issue with since the racing  season runs over a specific time period and accounts for this are sent out about 3 months before renewal is due with a warning  that if not paid immediately, a surcharge would be added.
Various other charges as charged by NHRA and the RA also have to be taken into account.
The long and the short of what I have written thus far – No owners, No Racing ever!
In the interim period, owners with horses in racing stables are paying full training fees without a clue as to when racing might resume.
I am also led to believe that if and when racing resumes, we will be racing for reduced stakes.
I will point out that I am not a punter but in the game for the love of the game and the horse.
For me, there is nothing more exciting than seeing my colours represented in a race,win or lose.
In consultation with my partners, you leave me/us with a dilemma.
Do we move our horses out of training to a spelling farm at less than half the monthly current cost, or maybe even dispose of our horses and get out of racing completely?
Racing cannot exist without owners and our leaving the sport would be yet another blow to the perilous state racing South Africa finds itself in – through my opinion, gross mismanagement.
I await your response,
Len Bloch.

NHA CEO Vee Moodley responds:
Dear Mr Bloch
In response to your first question, the decision to stop racing was the Racing Industry's response and to abide  by President Cyril Ramaphosa's lockdown criteria.
As you are aware, and  prior to the announcement, we did stage 'closed door' meetings. So every effort to stage racing by the operators was made at that time. 
We are all aware of the Covid – 19 Pandemic. The  preservation of human life is top priority whilst trying to balance the socio economic impact, was the message from the President.
As for your other questions, and I am sure many, many participants in racing and other industries are finding themselves in the unfortunate position that you are in, I empathize with all and would safely state  that majority of our society now find ourselves in survival mode.
It's individuals that would now have to step up and make their own decisions as to how to navigate their way out of this web.
The entire supply chain of the Horse Racing Industry is entangled in this dilemma. For once I can safely state again, there is no discrimination either-  be it an Owner, Trainer, Jockey, Breeder or any stakeholder that's involved in our Industry.
My only advice for now is to ascertain if the Grants offered by Government can be retrieved by your Trainer, depending if he qualifies as a SMME ?
The other issues of stakes etc, do not fall within my jurisdiction directly. Therefore no response attached.
I fully comprehend your thoughts, and please  remember, that we are not alone in this struggle to overcome.
‹ Previous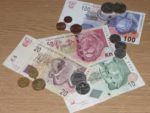 Lockdown Carryovers – Show Us The Money!