With South African racing currently at a standstill, it is perhaps a good time to consider which stallions have been enjoying a good season in 2019-2020, a term unlike any in recent memory.
As things stand, Silvano is, once again, heading South Africa's General Sires List for 2019-2020.
The son of Lomitas is bidding for his fifth local sires title, having been Champion Sire in South Africa in all of 2012-2013, 2016-2017, 2017-2018 and 2018-2019, respectively.
Silvano's progeny have banked over R11.124 million for the current, somewhat shortened season, with his runners headed by nine black type winners.
Silvano progeny have enjoyed a big season thus far, with his runners' 11 black type victories including the Gr1 Gauteng Chris Gerber Summer Cup, Gr1 Cape Guineas, Gr1 Wilgerbosdrift SA Fillies Classic, Gr2 Wilgerbosdrift Gauteng Fillies Guineas, and Gr2 Premier Trophy, while Silvano's son Vercingetorix currently ranks as one of the country's most promising stallions.
South Africa's Champion Sire in both 2014-2015 and 2017-2018, the deceased Captain Al has had another excellent posthumous season in 2019-2020.
Currently second on the general sires list for 2019-2020, Captain Al's five black type winners this season include the now retired Gr1 Sun Met victor One World, Gr1 World Sports Bettting Cape Fillies Guineas heroine Missisippi Burning and exciting two-year-old Erik The Red.
The sire of 99 stakes winners at the time of writing, Captain Al is also responsible for promising sire Captain Of All, whose son Shango won this season's Gr2 TAB/Betting World Dingaans.
The son of More Than Ready, and South Africa's Leading First Crop Sire of 2015-201, Gimmethegreenlight has had a break out year in 2019-2020.
Currently third on the general sires list, the former Gr1 L'Ormarins Queen's Plate winner has been responsible for seven stakes winners this season, including Gr1 SA Classic winner Got The Greenlight, and fellow graded stakes winners Green Laser, Lady Of Steel, and Barahin.
He pulled off a notable feat when his sons ran 1-2-3 in the recent Gr1 SA Classic, and also enjoyed success in Australia this season when his son Yulong Prince (aka Surcharge) captured the Furphy Plate on Melbourne Cup day.
The Gr1 winning son of Forest Wildcat has made waves with both his older horses and two-year-olds this season.Var's top class four-year-old son Vardy claimed both the Gr1 L'Ormarins Queen's Plate and Gr2 World Sports Betting Green Point Stakes this season to confirm his place among the South Africa's currentelite thoroughbreds.
Var, South Africa's Leading Sire of 2YOs in both 2016-2017 and 2017-2018, again heads the country's Leading Sires of 2YOs list this season. His five two-year-old winners thus far include impressive Gr3 Capetown Noir Kenilworth Fillies Nursery winner Delta Queen, and Miracle Flight -a winner of three in a row and third in the Ruffian Stakes.
A son of Galileo, Global View's first yearlings made up to R1 600 000 and his early 2yo runners have built on this promising start.
Currently South Africa's Leading First Crop Sire, Global View has had nine runners thus far, with his four winners including East Cape Fillies Nursery runner up Storyland.
A graded stakes winner at both two and three, Global View is out of a mare by multiple champion sire Storm Cat -who already features as the broodmare sire of such successful stallions as Speighstown (Gone West), Sky Mesa (Pulpit) and Lord Kanaloa (King Kamehameha).
The former Equus Champion and Gr1 Jebel Hatta winner has made a fine start to his stud career, and, with his first crop just three, currently ranks 12th on the general sires list (despite having considerably fewer runners than the sires ranked above him), and is South Africa's Leading Second Crop Sire by stakes earned.
Vercingetorix, another fine advertisement for the locally bred stallion, has already had 11 stakes horses emerge from his first crop headed by Gr2 Gauteng Guineas/Gr3 Tony Ruffel Stakes winner Ikigai, and Gr2 winning millionaire African Warrior. Vercingetorix has also made a smart start with his two-year-old runners this season including Gr3 KEPU Cape Of Good Hope Nursery third Rascallion and debut winners Sofia Erin and Vernichey.
The son of the country's reigning champion sire Silvano appears on track for a very bright career at stud, with Vercingetorix currently sporting a higher Average Earnings Per Runner (AEPR) index than his own sire.
Champion Broodmare Sire in 2018-2019, Jet Master appears on track to defend his title this season.
At the time of writing, progeny of Jet Master mares had earned over R15.321 milion in stakes -in comparison, runners out of Fort Wood (second on the list) mares had banked over R12.021 million this season.
A seven times champion sire in South Africa, the deceased Jet Master is broodmare sire of nine black type winners this season -notably Gr1 L'Ormarins Queen's Plate winner Vardy (Var), Gr1 Cape Guineas victor Kilindini (Silvano), Gr1 ARF Commemorative Cape Derby winner Golden Ducat (Philanthropist), and fellow graded stakes winners Ronnie's Candy (King Of Kings), Delta Queen (Var), Shango (Captain Of All), Hawwaam (Silvano) and Jet Start (Pathfork).
Interestingly enough, the first two home in this season's Cape Guineas, Kilindini and Viva Rio (Oratorio) are both out of daughters of former Cape Guineas winner Jet Master.
‹ Previous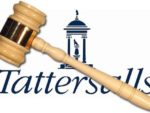 Tattersalls Sales Date Changes