In order to keep the channel going during the Covid-19 lockdown, Tellytrack had to devise a novel strategy in order to keep the horseracing channel operational.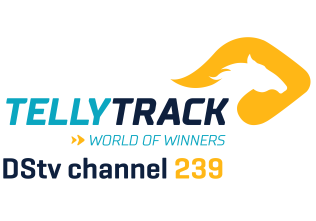 "Tellytrack does not broadcast news so it was not considered essential," explained Wesley Lloyd, Operations Manager of Tellytrack.
"If we couldn't find a way to operate the channel remotely, we would have had to shut it down."
Tabnews report that putting their heads together and using some of the latest technology, a plan was formulated whereby the entire production team would be able to work from their homes.
"We only heard about the lockdown on Monday night and by Tuesday evening we had set everything up."
Lloyd explained that two studios were set up with tricasters, which is a whole production facility in one. That gave the team the ability to have full production from an offsite environment. All of the staff were provided with computers and connectivity to the vision desks in the studios. From home the producer and character generator can put all the graphics and anything else needed together.
"The producer and the character generator work with two screens, one of them usually a laptop and then a secondary screen, and communicate on Skype. In this way the producer can instruct the graphic guy as to what he or she wants," said Lloyd.
With Tellytrack operating remotely and being totally self-sufficient, the only item that could be needed is someone to handle technical support if something goes down. "That will be provided by Telemedia. From our side there is no one at the office."
This solution would have been laughed at under normal circumstances and as far as Telemedia is concerned, it appears that a remote-control production of multiple live sporting events has not been done in South Africa.
This has not been an easy few days for Dean Sawarjith, who was only handed the responsibility of managing Tellytrack last week. "These certainly are challenging times but we are doing the best we can to put out production of all our covered meetings each day," said Sawarjith.
He added that Phumelela were looking at other race meetings to add to the daily roster. "We started with Sweden on Friday and we are also currently in discussions with Chile to get their racing."
‹ Previous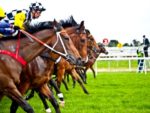 Aussies Go To Great Lengths