Justin Snaith is the only South African trainer in the top rankings of leading trainers of 2020, which are highlighted in a first quarter report of the TRC Global Rankings performance, published this week.
The fact that some countries are running races right now and some are not is no guarantee that a trainer will rise in the TRC rankings.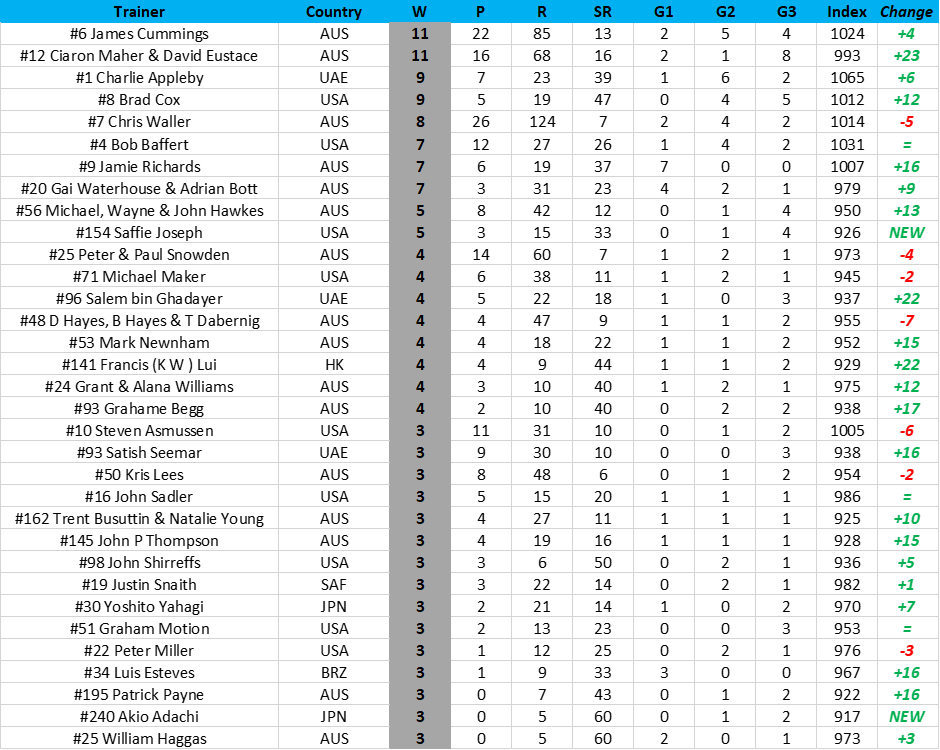 One can read the full rationale for rankings changes in the first article of the series, in which they took a look at jockeys.
Suffice to say, the delta in Performance Index is a function of a trainer's performance minus his or her expected performance.
The latter is calculated as a sum of the expected win probability of a trainer's runner in every race, bearing in mind the quality of the opposition, considering the trainer's own past performance.
Take Australian Chris Waller, for instance. He has lost 5pts of Performance Index despite sending out the fifth-highest number of runners of any trainer in the world – with eight. But, that haul took no fewer than 124 runners, of whom only 34 (8 + 26) were placed.
Waller is one of the greatest trainers on the planet, with no doubt, but the TRC algorithm expected better than a seven percent strike rate (SR).
By contrast, James Cummings has cemented his credentials as our Australian #1 by winning races at nearly twice the rate of Waller.
Several trainers have, however, exploited the plentiful opportunities Australian racing affords at Group level (we discount the number of opportunities in each country to balance the rankings across the world) to leap up the classifications.
Most notably, the partnership of Ciaron Maher & David Eustace has reached #12 this week after an outstanding run of success.
Maher and Briton Eustace have gained 23pts, which is an extraordinary number for a competitor already so high in the charts. One of the reasons for this is another important nuance of TRC Global Rankings coded into our algorithm (because we know it increases predictive power): they have done it with nine different horses.
Only the 2-year-olds Away Game and Prague have registered two wins for a stable that has cemented itself among the elite with G1 winners Loving Gaby (William Reid Stakes at Moonee Valley) and Etah James (last week's Sydney Cup at Randwick).
That the second column of the table, Country, is neither the trainer's nationality nor their home base is highlighted by 'AUS' appearing next to the name of New Zealand's finest, Jamie Richards, and 'UAE' next to our world #1 Charlie Appleby.
For his part, Richards has been nothing short of superb in the last 12 months, exhibiting the pan-global equanimity of TRC Global Rankings by rising to the world's top ten.
Remarkably, all seven of Richards' Group wins in 2020 have come at the highest level. He continues to marshal the Te Akau resources masterfully, as exemplified by Te Akau Shark's victories in the Chipping Norton at Randwick and The BCD Sprint back home at Te Rapa, near Hamilton on the North Island.
Finally in Australia, mention must be made of the sparkling performance of Gai Waterhouse & Adrian Bott – and not just in the races that count towards our rankings.
Waterhouse, the 'First Lady' of Australian racing, was ranked #5 in the world for 12 weeks at the beginning of 2014. She and impressive young Australian Bott are returning Tulloch Lodge to the top of the tree as each and every week passes. G1 Golden Slipper winner Farnan is the stable star.
Appleby continues to carry all before him wherever his horses travel. He is now 31-89 (35%) at the last two Dubai carnivals and has won races in Australia, USA, Britain, France, Ireland, Germany and Canada, all since the start of 2018.
The combination is 72-280 (26%), which is amazing record, considering the logistical difficulties, and provides statistical links to trainers in many other colonies, which adds confidence mathematically to Appleby's ranking being #1.
With its huge fields and wide distribution of talent, Japan has a greater spread of winners among the top trainers than any other country. So it is hard for the rankings to promote any individual to the upper reaches because this really is a case of 'any given Sunday'.
That hasn't stopped YoshitoYahagi (new world #30) and AkioAdachi (up to #240, having been unranked at the turn of the year) making significant gains.
Yahagi's top-notch dirt runner Mozu Ascot has generated two of his three wins, with the G1 February Stakes the highlight, while Adachi's prolific mare Sound Chiara has beaten a total of 49 rivals (including males) in three races at around a mile.
In the U.S., Bob Baffert had resumed normal service until Santa Anita stopped racing, while Brad Cox has confirmed everything we have written about him. While noting his ascent at the end of 2018, we wrote of the "really impressive" Cox that we only needed more volume before going all-in on him.
Since then, he has provided exactly that and now looks up to only Baffert and U.S. #1 Chad Brown in the standings.
It's certainly worth noting the first appearance of Saffie Joseph in the rankings.
This is a man on the same trajectory as Cox, for our money, and his five wins in 2020 have been achieved by four different horses, with that really good prospect Tonalist's Shape annexing the G3 Forward Gal and G2 Davona Dale, Gulfstream's two stepping stones intended for Classic aspirants.
Last, but by no means least, are the exploits of Francis (K W) Lui in Hong Kong, pictured below.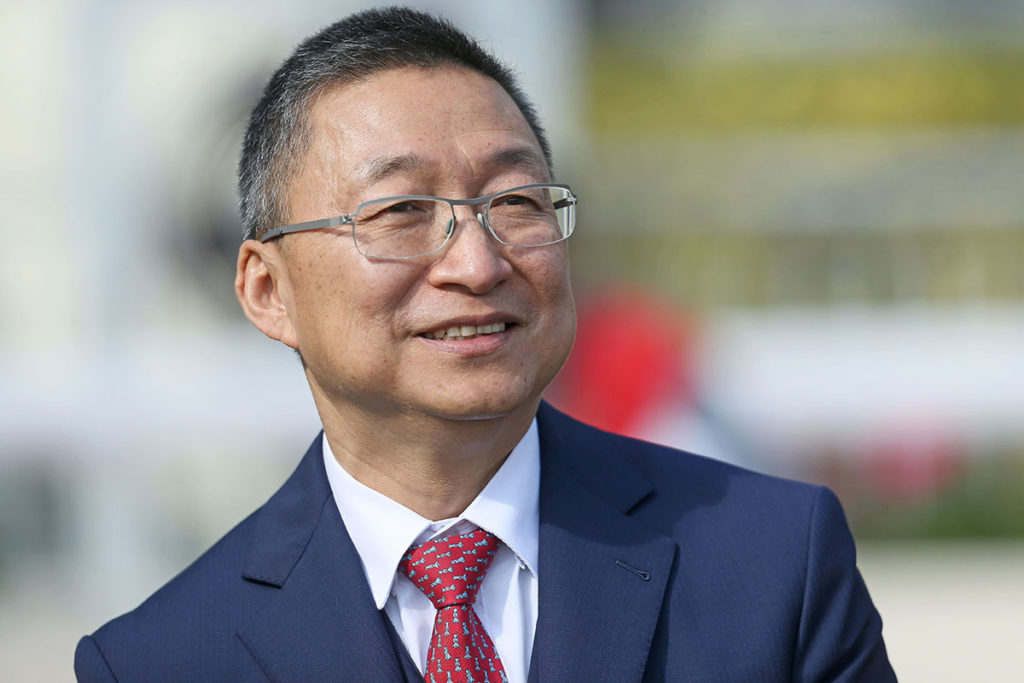 Now, three of Lui's four wins have come from Golden Sixty's victories in races that do not carry an official grading in the IFHA system, the Hong Kong Triple Crown events of the Challenge Cup, Classic Mile and Derby. But this is an oversight that TRC Rankings corrects, for these races take a lot of winning and we count them as G3, G2 and G1 respectively.
Golden Sixty is now finished for the season, but he will take on stiffer competition next season. It will be fascinating to see if he can justify our confidence in the level of his form.
www.thoroughbredracing.com
‹ Previous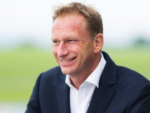 It's Odds On That British Racing Returns