With the evergreen icon Frankie Dettori at number 1, Ridgemont Highlands rider Anton Marcus and his Cape colleague Richard Fourie are the only two South African jockeys in the top 25 of the TRC Global Rankings – the world's only rankings of Sires, Jockeys, Owners and Trainers.
Updated every week, they are based entirely on the quality of performance of each individual's runners.
Here are the top five in each of the remaining categories – click on the link below to see more detail.
‹ Previous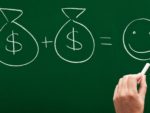 Carryover Plea-TAB Responds