Sporting Post reader Cecil Pienaar, a Hollywoodbets Scottsville regular, is proudly Pietermaritzburg born and bred and the unofficial Mayor of Albert Falls.
He can explain the title, but writes in the Sporting Post Mailbag that his late Mom, fondly known as Clarkie, had an absolute 'obsession' with Wolf Power from 1981 until the champion was  sold for export to the USA as a 5yo.
With his distinctively special 'Strawberry Blonde' colour, he was the best horse ever, as described by Jeff Lloyd.
Jeff was also her favorite jockey, but Michael Roberts  was a good stand in choice for the 1982 Clairwood Champion Stakes.
What made Wolf Power more special was that he was bred in the Eastern Cape.
Clarkie was also born in PE, her favorite racecourses being Arlington and Fairview.
Wolf Power sold for R35 000 to Herman Brown clients and following year for R100,000 to Ricky Maingard clients Richard Birch (breeder) and Denim Rodwell.
The Champion won 18 races from 1200 – 2000m, which included seven Gr1's, the highlights being the 1984 Queen's Plate Plate and the Met as a 5yo.
His last race in SA (in hindsight, a race he shouldn't have run), he finished unplaced. The massive offer was reduced, but Ma Clarkie's Champion still left for The States.
Another Grey in The Maingard stable, Bodrum came along, 2 years younger but no one ever took Wolf Powers place !
And history certainly bears out Clarkie's passion!
Now retired, Jeff Lloyd called the 1984 Met Wolf Power's most memorable race as it was the only time he won at 2000.
"My parents flew to Cape Town to support me and my father was keen to go the stables to see Wolf Power on the morning of the race. Wolf Power let my father know what he thought of his new shirt, bought specially for the Met, by biting and tearing it!" Jeff recalled.
But there was drama in the build-up week.
Trainer Ricky Maingard tells how he received a call in Durban from the chief stipe in Cape Town a few days after Wolf Power had travelled there, saying there'd been a kidnapping attempt on the horse.
"He was dead serious. I jumped on the next plane and we organised armed guard surveillance. On race day he travelled to the course in a special float with an armed convoy. It was quite hectic."
By now, of course, American buyers were showing interest. After Wolf Power won the Drill Hall again, a provisional deal was set up at R4-million.
Plans were laid for a swansong in the Schweppes Challenge of 1984, but before the race Wolf Power's blood readings were not right and a virus was suspected. After debate among the connections it was decided to race – with disastrous consequences.
Wolf Power battled into fifth after being cut into, but it was enough for the buyers to slash their offer. "We lost R2-million in two minutes," said Richard Birch ruefully.
The grey was sold and shipped out nonetheless.
"But he was never the same horse after that illness," says Richard Birch.
Happily, that was far from the end of the Wolf Power story. The big fellow carved out a very respectable stud career in Kentucky – despite never getting top-ranked mares.
Standing at Gainesway, he sired 38 stakes winners, including Grade 1 winner Freedom Cry. About 400 winners from 18 crops took prize money of $25-million. Many of the foals were roans.
When Wolf Power died at 24 in 2002 he was buried at Gainesway. A farm spokesman said: "He was a true professional on the racecourse and at stud. He was a very kind stallion and was looked upon as a member of the family here. We will remember him well."
Bred by Birch Brothers, Wolf Power (Flirting Around — Pandora, by Casabianca) set four course records and was the first South African runner to race a mile under 1:34.
Those were the days!
Ed – For those wondering, Albert Falls is a town in the Umgungundlovu District Municipality in KwaZulu-Natal. Population of about 4536 at last count.
‹ Previous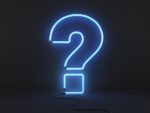 Lockdown Flinkdink -Who Wore The GoPro?