Don't miss the opening show of Clocking The Gallop at 20h00 this evening.
Hosted by Neil Andrews and Nico Kritsiotis, NHA CEO Vee Moodley (pictured) talks about a trying few months and what lies ahead.
Join the show at 20h00 on YouTube – click on the link
YouTube: Clocking The Gallop
Like the show on Facebook!
 ClockingtheGallop
Instagram – @clockingthegallop
Follow them on Twitter!
 @ClockingtheGallop
‹ Previous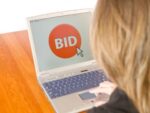 Is Your Entry In?