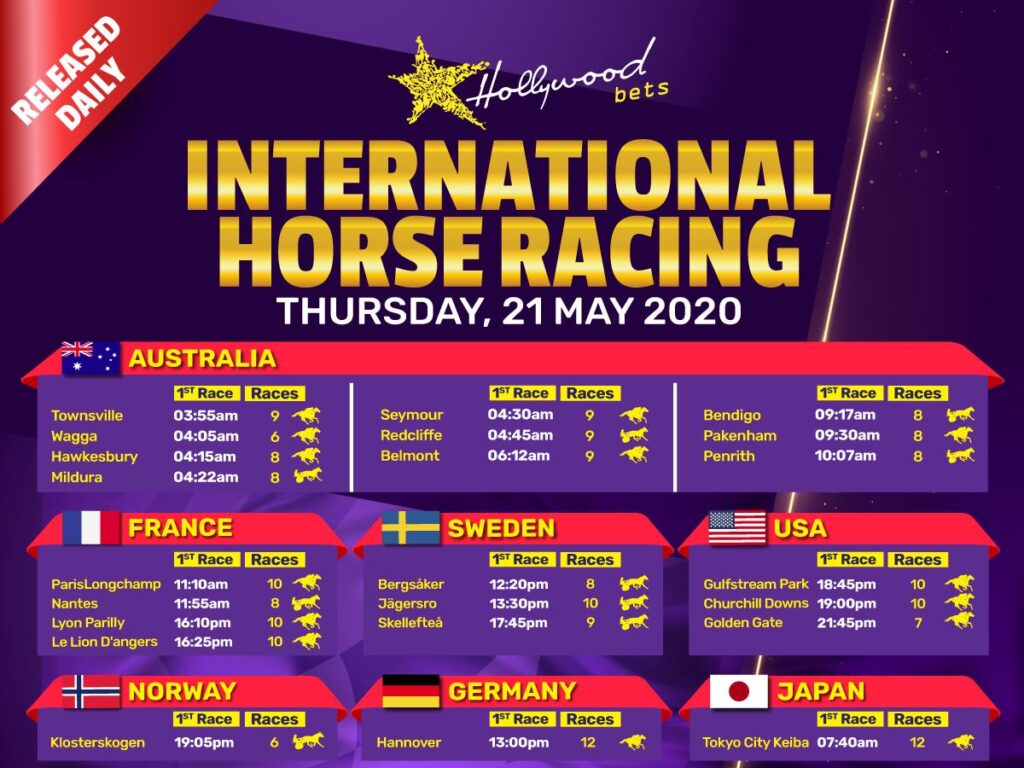 Hollywoodbets offers 23 venues on today's international menu.
The first off was Townsville at 03h55.
The Racecourse is also known as Cluden Racecourse.
Townsville Racecourse has a track circumference of 1680m  and a home straight 310m long with five chutes.
The track has a long sweeping home turn giving back markers a fair chance of moving forward through the field.
The track has a most distinct downhill run from the 1000m chute.
Click here to get all the information on Hollywoodbets.net
| | | | | |
| --- | --- | --- | --- | --- |
| AUS | Race 1 | am/pm | Races | Harness / Horseracing |
| Townsville | 03:55 | am | 9 | Horseracing |
| Wagga | 04:05 | am | 6 | Horseracing |
| Hawkesbury | 04:15 | am | 8 | Horseracing |
| Mildura | 04:22 | am | 8 | Harness |
| Seymour | 04:30 | am | 9 | Horseracing |
| Redcliffe | 04:45 | am | 9 | Harness |
| Belmont | 06:12 | am | 9 | Horseracing |
| Bendigo | 09:17 | am | 8 | Harness |
| Pakenham | 09:30 | am | 8 | Horseracing |
| Penrith | 10:07 | am | 8 | Harness |
| | | | | |
| FRA | | | | |
| ParisLongchamp | 11:10 | am | 10 | Horseracing |
| Nantes | 11:55 | am | 8 | Harness |
| Lyon Parilly | 16:10 | pm | 10 | Horseracing |
| Le Lion D'angers | 16:25 | pm | 10 | Horseracing |
| | | | | |
| SWE | | | | |
| Bergsåker | 12:20 | pm | 8 | Harness |
| Jägersro | 13:30 | pm | 10 | Harness |
| Skellefteå | 17:45 | pm | 9 | Harness |
| | | | | |
| GER | | | | |
| Hannover | 13:00 | pm | 12 | Horseracing |
| | | | | |
| NOR | | | | |
| Klosterskogen | 19:05 | pm | 6 | Harness |
| | | | | |
| JAP | | | | |
| Tokyo City Keiba | 07:40 | am | 12 | Horseracing |
| | | | | |
| USA | | | | |
| Gulfstream Park | 18:45 | pm | 10 | Horseracing |
| Churchill Downs | 19:00 | pm | 10 | Horseracing |
| Golden Gate | 21:45 | pm | 7 | Horseracing |
‹ Previous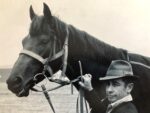 Lockdown Day 56 – Snap Puzzle