A Business Communication postgraduate student at UCT, Kirra Kotzen hails from a family steeped in racing from a breeding, riding and training perspective over many decades.
Glen and Kathi Kotzen's eloquent 23 year old daughter told the Sporting Post that she has spent plenty of time during her online studies at Woodhill Racing Estate mulling over the plight of, and impact on, the various stakeholders in the game after a devastating 55 days of lockdown.
"I have passed some of the time pondering over how each stakeholder segment has been effected. While owners, trainers and grooms have received some support and media exposure, it has alarmed me that the difficulties faced by many of our jockeys have not  received much attention. I know first hand of many of our riders who are undergoing really trying circumstances and it's a generally held perception that the jockeys are often seen to be bulletproof and are judged on their tough competitive exteriors."
With the blessing and support of the Coastal Jockeys Association, Kirra has initiated a fundraising drive via backabuddy.
"Government faces challenges and demands from all directions and while I am aware that applications have been initiated for support for our jockeys through the sports channels, I don't think we have the time to sit on our hands and hope things will just get better. I really hope that Sporting Post readers will take the time to watch the video clip. It's an eye-opener. If anybody is able, every R1 counts and will make a difference," she added.
Kirra thanked Andrew Bon and Gavin Pickford for assistance in the compilation of the video clip,
In a nutshell, the Save our Jocks Campaign aims to provide South African Jockeys with funds to relieve any financial strain caused by COVID-19.
This will be the best Bet you have ever placed – please consider backing our jockeys.
‹ Previous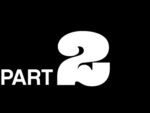 The Safi Interview – Part 2