Neil Andrews and Nico Kritsiotis talk to Vee Moodley, the CEO of the NHA about the restart of South African horse racing from Monday 1 June and life behind the scenes in securing a start in Level 3 of the COVID-19 lockdown.
This was the inaugural of the Locked and Loaded YouTube shows.
Worth a watch!
‹ Previous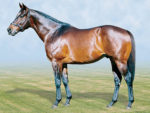 Winning Shapes And Sizes!