Two notices have been issued to all potential creditors of Phumelela Gaming & Leisure Limited by Business Rescue Specialist John Evans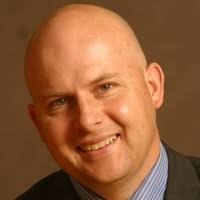 Evans advises that he has convened and will be presiding over the first meeting of creditors of the Company to be held on Friday 22 May via an online Zoom meeting from 10h00 to 12h00.
Creditors who wish to attend the meeting are required to register to do so by clicking here
Creditors will be required to submit the following information to register to attend:
 Name of Creditor
Name of authorized representative
Contact Details
Claim Value
Only creditors who have registered to attend and provided the required information will be admitted to the online meeting.
Agenda items listed:
Introduction and background.
Whether the business rescue practitioner believes that there is a reasonable prospect of rescuing the company.
Receipt of proof of claims by creditors.
Formation of a creditors' committee.
Consider request for extension of time to publish business rescue plan
You are required to lodge your claims against the Company.
The claim form is included below and should be emailed to [email protected].
A further notice is published for the same date, but from 12h00 to 13h00, to secure the creditors and members approval of the agreement concluded between the company and the BRP in regard to the further remuneration of the business rescue practitioner of the Company as provided for in terms of section 143(3)(a) and (b) of the Act.
It advises that an additional fee, as contemplated in Section 143 (2) of the Act, will be calculated as follows:
Conditional on the first meeting of creditors being duly convened and held, the business rescue practitioner will be paid an additional fee of R2600 (including vat) per hour (in effect increasing the hourly rate of the BRP from the statutory rate for a medium company of R2000 per hour including vat to normal commercial rates of R4000 per hour, (excluding VAT).
The additional fees will be backdated to commencement of business rescue and will persist for the duration of business rescue; and the business rescue practitioners will be paid 2.5% of all amounts recovered for the benefit of creditors and shareholders if a business rescue plan is adopted.
The additional fees will be paid to the business rescue practitioner on or before the termination or completion of business rescue.
Please click on the links below to read the various documents:
‹ Previous
The Guv Moves Back To Cape