Yesterday's 100 year old pic of Pamphlet and Syd Garrett after their 1920 Durban Handicap win was identified quickly by Jay August, who has had a good few wins in this series.
His answer also quoted Moresby Chinnery, the official handicapper from 1914 to 1946, at Greyville, who said:
"The race has produced some notable performances and amongst imported horses, those of Pamphlet and Glen Albyn stand out. The former, though hardly the beau ideal of a thoroughbred, was undoubtedly a great galloper. He won his second July shouldering the substantial burden of 9st8lbs, though personally, I think his greatest effort was when winning the Berea Handicap over 2 miles. (It was then the precursor of the Gold Cup) with 10st8lbs on his back. I think Pamphlet did not care for a much greater distance than 1¼ miles, which makes his win over 2 miles with a welter weight all the more remarkable."
Well done, Jay!
Today's pic – who is the horse and the personality. What is the horse remembered for?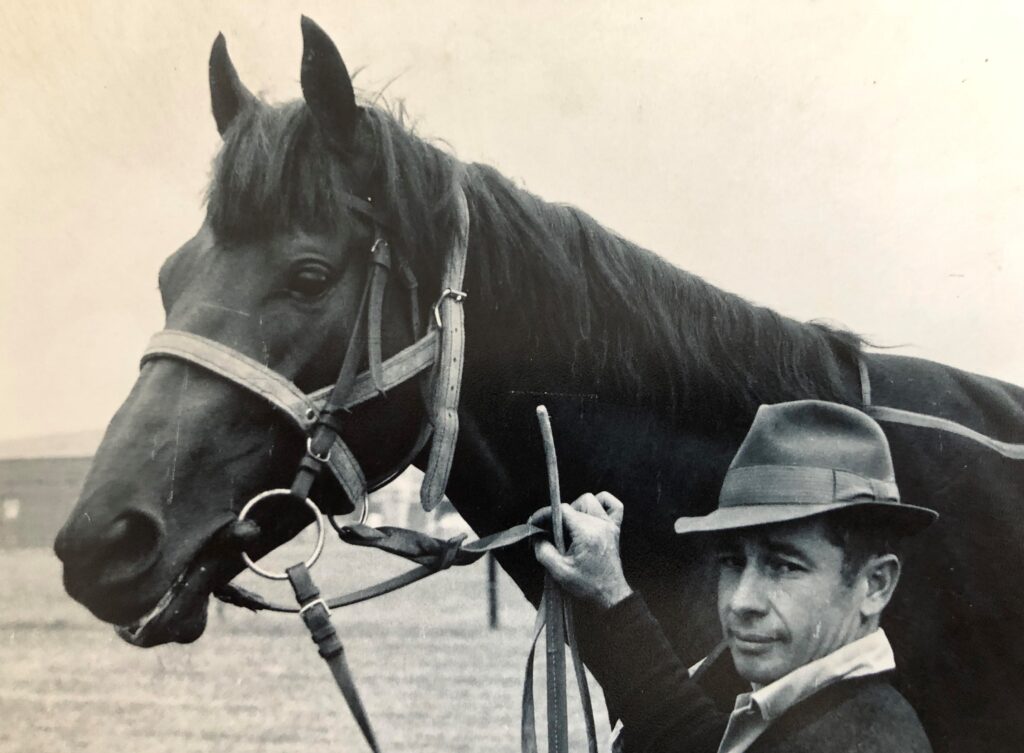 Answer will be provided tomorrow morning with the next puzzle!
‹ Previous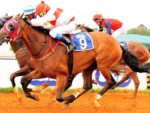 Flamingo Park – Time To Say Goodbye?