South African racing is undergoing a sea change of note in 2020.
We haven't lifted a local formguide in anger since 26 March.
The NHA management have not worked this hard since the days of handwritten Stipes reports.
Phumelela folded like a reluctant pacemaker under a punishing ride last Friday.
And we were introduced to a business rescue specialist, and a five man 'restructuring team', on the same crazy afternoon.
Most of us have got our heads around business rescue and John Evans, while seemingly, and understandably, media shy, sounds like he knows what he is doing.
And the word is that he is wielding the axe and restoring a semblance of order at Turffontein.
The Racing Restructuring Team remains a grey area, for many. It has been referred to at various times by different names – including the Phumelela Restructing Team.
So what is it and what is their function?
An editorial published today by the Sporting Post, taken straight from the Cape Thoroughbred Sales website, stated that the team is 'tasked with safeguarding, re-capitalising, and restructuring the racing industry'.
The editorial states that the team of Wehahn Smith, Brian Riley, Charles Savage, Mike de Kock and David Abery  'have offered their skills as they are fully aligned and committed to the objectives of rebuilding the industry'.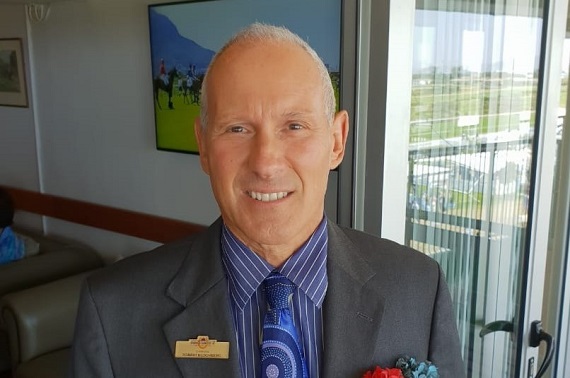 Kenilworth Racing Chairman Robert Bloomberg (pictured) has suggested that, for the sake of clarity, we should point out that the appointed Task Team ("TT") actually emanated from a Structuring Committee ("SC") consisting of the Chairmen and CEO's of the Operators, Racing Association, National Horseracing Authority and the Thoroughbred Horseracing Trust, together with a few other directors from the same bodies.
"It is disingenuous to say that the TT has been tasked with 'safeguarding, re-capitalising and restructuring the racing industry.' The TT is currently representing Mary Oppenheimer Daughters (Pty) Ltd (MOD) and as such is strictly focused on the Phumelela issues. The TT is not dealing with Kenilworth Racing ("KR"), Gold Circle ("GC") or any restructuring relating hereto which is presently being dealt with by the balance of the Structuring Committee and the respective boards of KR and GC, albeit that this may change in due course," concluded Mr Bloomberg.